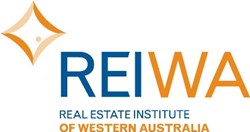 The most noticeable trends are the drop in sales turnover, strong but declining first home buyer activity and the narrowing of most sales into a particular price range.
Sydney, AUS (PRWEB) November 12, 2013
The Real Estate Institute of Western Australia (REIWA) recently released a third quarter property report outlining three significant trends in Western Australia's property market.
"The most noticeable trends are the drop in sales turnover, strong but declining first home buyer activity and the narrowing of most sales into a particular price range," REIWA President David Airey said.
REIWA's analysis of data culled during this period shows around 6 percent drop in the number of metropolitan sales during the quarter.
"In fact, the more affordable north-east and south-east corridors in metropolitan Perth were the only sub-regions to show an increase in activity. The sales of units and apartments remained steady across the board, but house sales dropped away," Airey explained.
REIWA's report also showed that first time home buyers were active during this quarter, swooping in on the more affordable properties listed on the market. One major reason for this is the marked decrease in median house price which came down from $525,000 in June to $505,000.
However, the median price is estimated to reach $510,000 once all settlements come in. Airey attributes this to the trend where many first time home buyers bid on affordable homes and developments on the market with final sales prices well above the seller's asking price.
Data from REIWA's member agents show a 9 percent increase in sales activity since the September quarter right through to October, most notable of which is the performance of Perth's centre market. The 15 percent increase in more expensive near-city markets has propped the median price up by 1.9 percent or an equivalent of $520,000 from the September quarter through to October. Also notable is the increase of listing during the month with a 7 percent increase.
In terms of rental data, REIWA's report highlights the tightening of the vacancy rate in the metropolitan rental system which reached 3.1 percent. Airey, however, is quick to point out that this percentage is above average and notes that the median rent had just come off by $5 to about $470 per week during the September quarter.
"This change is more strongly reflected in units and apartments which have dropped $10 to a median of $450 per week. Since the September quarter we have seen a further dip in properties available for lease but more notably a further drop in the median rent to $465 per week," he added.
REIWA's report also highlights the contrast between the southwest area including Mandurah, Bunbury and Busselton which has recorded a steady sales turnover and Pilbara which continues on its decline. In general, median house price across the state has remained steady over the last three months.
"In good news for the Mandurah region the number of sales dropped by around 10 per cent and the median price looks to have cooled by about $5,000 to $390,000, but this is still a good result for the region with turnover sitting comfortably at its 15 year average. And in positive news for Bunbury, real estate for sale turnover reflected stability with the number of listings trending down 15 per cent in the quarter while the median price looks to have lifted 1 per cent to around $380,000. This is its best result since December 2009," Airey said.
Kalgoorlie-Boulder, on the other hand, had a dismal performance, with its median price dropping at least 2 percent and its turnover 35 percent below its 15 year average. Geraldon-Greenough, on the other hand, saw a 30 percent boost in sales although its median price has remained unchanged.
Karratha continues to remain steady with hardly any movement in sales or price although rent has significantly dipped by 8 percent from June. Port Hedland also performed poorly in the first two months of the quarter, picking up steam at the tail end. Median price has fallen by 9 percent while rent has dipped by 10 percent during the quarter.