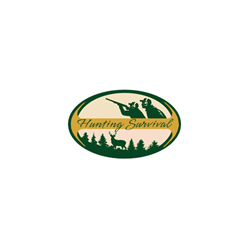 (PRWEB) September 07, 2013
Kris Reints is excited to announce the creation and launch of her new website venture, http://www.ReloaderHuntingSupply.com. The website offers a vast assortment of reloading and hunting products including reloaders, reloader kits, earmuffs, ammo bags, and accessories that go alongside these products. Reints has a great deal of experience with hunting, reloaders, and the other products that are featured on her website, which is how she has been able to select the very best products to offer to her potential customers in the online store.
There are many interesting products featured on ReloaderHuntingSupply.com with a primary focus on the reloaders, reloader kits, and reloader presses. In the future, Reints intends to further expand the products that are offered on the website by adding more products to the existing categories and potentially adding other new hunting supplies and survival supplies like battery-operated systems. By periodically updating the site's merchandise, she hopes to encourage customers to keep coming back to the online store to check out what new items have been added.
Customer service is something that is very important to Reints regarding each and every transaction made on ReloaderHuntingSupply.com. She wants to ensure that her customers are satisfied with their purchases and will do everything in her power to ensure that customer questions and comments are responded to promptly.
To complement the main website, Reints is also launching a blog located at http://www.HuntingNSurvivalBlog.com. The blog will feature topics related to the different products that are featured in the online store. There will also be blog posts regarding hunting and general and other things that are associated with these products. Reints' intention with the blog is to provide customers with the required information that they need in order to make informed decisions when purchasing products from the website.
About the Company:
ReloaderHuntingSupply.com – a division of K & G Marketing, LLC – is owned and operated by Web entrepreneur Kris Reints.
****
Kris Reints
http://www.ReloaderHuntingSupply.com
(319) 236-1659
iePlexus, Inc.
http://www.iePlexus.com