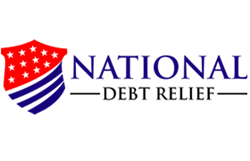 When some of these pre-retirees reach the retirement age, they will be forced to either continue working or to look for new jobs to pay for their debt obligations.
New York, NY (PRWEB) September 19, 2013
National Debt Relief addresses an important issue in the country today - retired individuals forced to work because of their debt. With the thousands of people they have helped, they observed how some of their clients have a long way to go especially when it comes to paying off mortgages. While debt settlement, the main program that they offer, can help with unsecured debts, credit card debt, medical bills and similar loans, they unfortunately cannot do anything about secured loans. However, the debt relief company still wishes to extend their aid to these pre-retirees who are looking into retirement with mortgage debt to their name.
A certain observation from their past clients prompted National Debt Relief to discuss some facts about how working can affect the life of a retired individual. The article entitled "Important Facts About Working While In Retirement" was published on September 15, 2013.
It begins by discussing how most consumers dream of retirement and none of these dreams include debt or work. Unfortunately, when some of these pre-retirees reach the retirement age, they will be forced to either continue working or to look for new jobs to pay for their debt obligations. Of course they can opt to put up their own businesses too. But the fact remains that these people must continue making a living to be able to afford their retirement lifestyle, debt payments and any health costs that usually come with old age.
Some pre-retirees work very hard to make sure they deal with all the financial obligations before retirement. But in case there is not enough time, National Debt Relief encourages consumers to read about the following issues.
1. Retirement benefits from Social Security. The article mentions that regardless if the retiree is working or not, they should try to keep their hands off this benefit. Getting the money too early will reduce the amount they will receive.
2. Paying taxes. Another issue that the article wants the consumer to learn involves tax payments. Retired individuals are not exempt from taxes and if they plan on putting up their own business, they have to learn how tax rules apply to that type of income.
3. Retirement work. Getting work will not be as easy as before since retired individuals, although they have a wealth of experience, will not be as physically able as before. Most of the time, they end up pursuing their own business to finance their debt and lifestyle needs.
The article encourages retired individuals to consider their physical abilities when they look for income generating jobs or businesses. Of course, their decades of experience in the corporate world will help a lot - which makes consultancy a great option for them.
National Debt Relief also states how earning from hobbies and working from home are great options to help retired individuals increase their cash inflow. The debt relief company reminds retirees that although debt payments are important, so is their health. They are encouraged to recognize their priorities.
To read the whole article, visit the National Debt Relief website or click on this link: http://www.nationaldebtrelief.com/important-facts-working-retirement/.