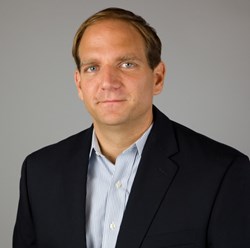 "Rich further expands the deep technical expertise at Crown, and is a huge asset to our company."-Richard Hearn, CEO and Co-Founder, Crown
Dayton, Ohio (PRWEB) October 02, 2013
Crown, a full service eBusiness firm, announces today it has appointed Rich Minns as Chief Technology Officer. Minns leads Crown's technology consulting for clients directing a global team of enterprise architects and solution architects in delivery of eCommerce and web experience solutions.
With more than 17 years of experience at Top500 Internet Retailer 1800flowers.com and New York based flash-sales site Totsy, Minns brings deep online retail experience to empower clients in diverse industries. At Totsy, Minns was instrumental in scaling the technology to serve the millions of new customers acquired and endeared by the baby/related eTailer. Minns' tenure at 1800flowers.com included marquee accomplishments in the long-term visioning, realization, and evolution of the technical direction for the enterprises' multiple brands. Throughout his career, Minns has led the acquisition and monetization of key technologies in the digital commerce and marketing arena.
"Rich further expands the deep technical expertise at Crown, and is a huge asset to our company, having lived and led exponential growth multiple times in his career at a time when Crown and its clients are exponentially growing through advanced eCommerce and related eBusiness solutions," said Richard Hearn, CEO and Co-Founder, Crown. "Rich's experience in building sustainable enterprise strategies with evolving technical solutions further enables Crown to deliver the right solutions, for the right channels, each time, and to do so with the flexibility, pace, and rigor that are core to our client service experience."
The addition of Minns to Crown's leadership team drives a continued focus on disrupting online commerce by creating compelling end customer experiences for Crown's clients that provide differentiation in the competitive eCommerce space.
"As a former client, Crown was a key partner in drastically changing our business trajectory," said Minns. "I'm excited to now add to Crown's deep business, technical, and marketing competencies as we are one of the only companies in the market delivering on the promise of full eBusiness solutions. Full eBusiness requires a comprehensive view for planning, constructing, and iterating the key components necessary to attract, retain and convert customers online in today's competitive marketplace."
Minns lives in Long Island, New York with his wife and two children. He can be seen testing his personal limits at elite endurance races, marathons and Spartan races throughout the year.
About Crown:
Crown is a full service eBusiness firm enabling clients to attract, convert, retain and activate customers digitally. Driving commerce, content, customer experience & analytics solutions, Crown leads clients to deliver the right experience to each customer every time. Crown is a strategic partner with best-of-breed technology provider's hybris, Adobe and ExactTarget.
Founded in 2001, Crown is privately-held and has been recognized six times as an Inc500|5000 fastest growing company. Crown is headquartered in Dayton, OH with offices in Dallas, Denver and New York. Learn more at http://www.crownpartners.com.