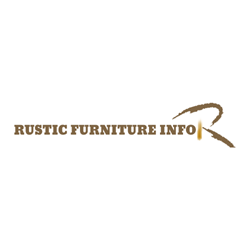 (PRWEB) November 27, 2013
Tiffanie Crandall is proud to announce the creation and launch of her new website venture, http://www.RusticFurnitureBarn.com. The website offers a large variety of rustic furniture and décor products including beds, benches, bar stools, bars, bedding, tables, and much more. Crandall has an interest and an eye for this type of furniture and décor, which is how she has selected the best possible rustic and Western-themed products to offer for sale on her website.
There are many high quality products available within the merchandise of RusticFurnitureBarn.com. There are plenty of products that can be used to furnish a rustic or Western-themed bedroom, as well as tables and other furniture that will work great in any other room of the house. "I've tried to create it so there's a rustic elegance for some of the products in comparison to a regular furniture store," Crandall stated. "The furniture is inspired by antiques, picture frames are customized, and the website in general is more Western and country-themed."
In the future, Crandall intends to further expand the product lines offered on RusticFurnitureBarn.com. She plans to add more log furniture, teak wood items and furniture, and more Western décor in particular. By periodically updating the merchandise offered on the website, Crandall hopes to encourage customers to keep coming back to the site to see what new items have been added.
To complement the main website, Crandall is also launching a blog located at http://www.RusticFurnitureInfo.com. The blog will feature topics related to general information about the different products on the website, as well as the inspiration behind unique items, and the benefits to certain materials such as reclaimed wood and teak wood furniture. One of the purposes of the blog is to guide customers towards making informed decisions when purchasing items from the online store.
About the Company:
RusticFurnitureBarn.com -- a division of TBW Enterprises, LLC -- is owned and operated by Web entrepreneur Tiffanie Crandall.
****
Tiffanie Crandall
http://www.RusticFurnitureBarn.com
(801) 913-8673
iePlexus, Inc.
http://www.iePlexus.com