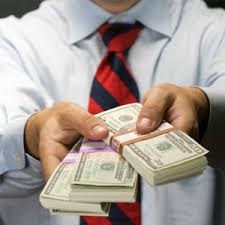 When the economy grows, we all benefit.
Las Vegas, Nevada (PRWEB) December 03, 2013
Wise Business Plans, an industry leader that works with expanding companies of all sizes from around the world, is stepping up to help take the stress out of qualifying for an SBA 504 Loan.
"Qualifying for any loan can be confusing to new business owners. But entrepreneurs looking to expand often feel like they should have a handle on every part of the funding process, and it can be a shock to find themselves confused when wading through SBA regulations while applying for a 504 Loan," said Joseph Ferriolo. "The good news for our clients is that we are here for them at every step of the way -- from the initial business planning process through every expansion. We can revise and update a business plan to meet every changing situation."
But Wise doesn't just help already established clients looking to help their businesses grow. The company can step in at any point to streamline and guide the expansion process.
"Maybe you started your business completely on your own, using just savings and hard work," Ferriolo said. "Now you want to expand, and you'd like some help from the SBA for equipment purchases and land to enlarge. All of a sudden, you're responsible for producing a business plan that meets or exceeds SBA requirements."
Wise can help, he said, whether you're an old friend or a brand-new client.
"We want to help all business owners succeed," Ferriolo said. "When the economy grows, we all benefit."
Wise Business Plans (http://www.wisebusinessplans.com), staffed with professional MBA writers, researchers and financial experts, is a trusted partner for businesses across a broad spectrum of products and services. Our mission is to empower our clients to make the best possible business decisions, boost company performance and facilitate their funding success by laying the groundwork for strong businesses that excite, inspire and retain talented and exceptional employees.