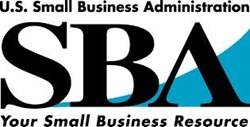 The Wise way is the smart choice.
Las Vegas, NV (PRWEB) December 16, 2013
"In 2013, smart potential business owners with good concepts should not have to risk their family's nest egg to fund success," said Joseph Ferriolo, director of Wise. "Our newest product offering -- the SBA Plan program -- quickly and efficiently puts small business clients in a position to succeed."
The new program helps business owners create a to-the-point, 12-to-20-page plan guaranteed to be SBA-compliant at an affordable, flat-rate price. The MBAs and design experts working for Wise utilize a streamlined three-step process to gather vital information, and then complete in-depth research to come up with a finished product that meets exact client specifications.
The SBA has very specific rules regarding the information that must be included in compliant plans. Ferriolo said this can sometimes make using savings seem more appealing than trying to meet the SBA's requirements. That's often a mistake, he said.
"Once your savings is depleted, it's gone," Ferriolo said. "And lacking a business plan can also mean you aren't prepared for unexpected hurdles in the business-development process. We can help you protect your savings and plan for success while guiding you through the SBA requirements in an efficient, painless way."
The streamlined plans still contain the up-to-date research, marketing roadmap and financials that full-scale Wise plans provide. But they offer a great return for a small time investment from the client, Ferriolo said.
"Instead of struggling to wade through a long list of specifications and requirements, only to find out that the resulting plan isn't quite right, clients work with one of our friendly experts and receive a plan that is guaranteed to comply," he said. "The Wise way is the smart choice."
Visit http://www.thesbaplan.com to learn more.
Wise Business Plans (http://www.wisebusinessplans.com), staffed with professional MBA writers, researchers and financial experts, is a trusted partner for businesses across a broad spectrum of products and services. Our mission is to empower our clients to make the best possible business decisions, boost company performance and facilitate their funding success by laying the groundwork for strong businesses that excite, inspire and retain talented and exceptional employees.