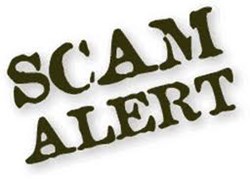 Vacation Rental Scam
(PRWEB) October 13, 2013
The exclusive scam report contains city, state, reason and name of the illegal activity so that vacationers can stay clear of these homes. Over 99% of the rentals made on Rent My Vacation Home .com have no problem whatsoever due to the constant updating and research that goes into vacation rental activities that are illegal in the industry.
The report not only contains illegal activities but also contains borderline illegal activities. Activities such as putting pictures on the site from 20 years ago when the actual home looks nothing like the picture whatsoever. Other minor infractions can occur when vacation homeowners take reservations and then try to cancel them in a moment's notice leaving the vacationer without enough time to seek a reservation.
Then of course there are severely illegal activities involving criminals who try to use sites like Rent My Vacation Home.com to post listings of homes that they do not own and also do not have permission to Rent. These are spotted immediately as Rent My Vacation Home.com has over 115 different sites with employees in every city that check each home for ownership and authentication of pictures.
Rent My Vacation Home.com also works with federal authorities as some of these crimes are felonies and must be prosecuted to protect the vacation rental industry.
Anyone who is heard of or knows of any type of misrepresentation or illegal activity of any Vacation Home is urged to go to http://www.Rentmyvacationhome.com/scamreport.htm and report the incident for an investigation.
If you're a vacationer and thinking about making a reservation on a website for any home that you have not seen in person you are urged to check this scam report and the main web site at http://www.rentmyvacationhome.com .
Vacation rental scams have been on the increase since the federal government has been closed compared to same time last year. Vacation rental scams are almost always found out about before the listing reaches the Rent My Vacation Home .com webpage live because each address is verified and employees in the field check each home for accuracy in the listing.
More info call 800-699-7684 or email info@rentmyvacationhome.com