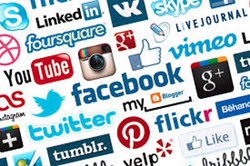 We create a holistic, well-rounded and in-depth marketing strategy for all of our clients.
Las Vegas, Nevada (PRWEB) December 05, 2013
Not necessarily. High time commitment and even higher expectations are causing some businesses to feel like, maybe, they need more emphasis on other marketing strategies.
But in a world of options, how do companies stay visible in ways that stay fresh if they don't throw all their time into social media?
"We create a holistic, well-rounded and in-depth marketing strategy for all of our clients," said Joseph Ferriolo, director of Wise Business Plans, which creates plans for startups and expanding companies of all sizes around the globe. "Just like your business plan as a whole, your marketing strategy should be custom-designed. What works for one company can be an unnecessary chore for another.
But how is an entrepreneur in the beginning stages of planning a business to know what may or may not work?
"We don't ever rule out anything that could draw leads," said Ferriolo. "But our experienced MBAs can help clients really take a look at their target market and decide if they are best reached online or through other methods. Then we can fashion a marketing plan that puts more time and effort into other channels without neglecting the possibility that a passive social media presence can draw the attention of active online customers."
In short, Wise helps clients understand how to cover their bases without wasting time and energy on marketing ideas that may not bear fruit.
"We want to streamline your processes and help make sure clients have more time at the end of the day for what they're really working for: the life they are building outside work."
Wise Business Plans (http://www.wisebusinessplans.com), staffed with professional MBA writers, researchers and financial experts, is a trusted partner for businesses across a broad spectrum of products and services. Our mission is to empower our clients to make the best possible business decisions, boost company performance and facilitate their funding success by laying the groundwork for strong businesses that excite, inspire and retain talented and exceptional employees.