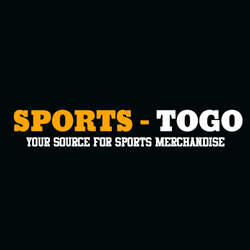 (PRWEB) December 07, 2013
Christine and John Batts are excited to announce the creation and launch of their new website venture, http://www.Sports-ToGo.com. The website offers a broad variety of sporting goods, sports-related items, and other outdoor products. John Batts was formerly a physical education teacher and the Batts family has been around sports their entire life because of this, giving them the knowledge about sports equipment that is necessary for them to offer the best possible products on their website.
There are many high quality items featured within the merchandise of Sports-ToGo.com. There are hunting and fishing products such as rifle scopes and reels as well as outdoor items including portable generators and lawnmowers. Anything that can increase one's enjoyment of the outdoors is present on the website for reasonable prices. "We want to be well-known on the Internet as being fair, honest, and competitive wholesalers with excellent customer service," Christine Batts stated.
"Our mission statement is very simple," Batts said. "We strive to offer the best quality products available. Customer service and satisfaction will always be the key to our success. We will never forget that we work for you! This is where customer service is as it should be – fast, friendly, and personal."
In the future, the Battses intend to further expand the product lines offered on Sports-ToGo.com on a weekly basis. Knowing that hunting season is right around the corner, they hope to soon add more crossbows, compound bows, archery accessories, and predator calls, among other interesting and useful products. The Battses have access to over two million products and would like to stress that if customers don't see what they're looking for, the Battses will do the research for them and find them the best price available.
To complement the main website, the Battses are also launching a blog located at http://www.SportsToGoAndMore.com. The blog will feature topics related to the different products that are prominently featured in the online store, from archery targets to fishing reels. The Battses intend to use the blog to guide potential customers towards making informed decisions when purchasing products from their website.
About the Company:
Sports-ToGo.com – a division of JCB Wholesalers, LLC – is owned and operated by Web entrepreneurs Christine and John Batts.
****
Christine and John Batts
http://www.Sports-ToGo.com
(888) 949-9898
iePlexus, Inc.
http://www.iePlexus.com