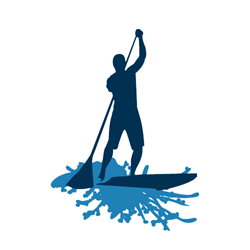 (PRWEB) August 31, 2013
Fred and Sandy Borke are proud to announce the creation and launch of their new website venture, http://www.SUPerbPaddle.com. The website offers all of the essential products needed for paddle boarding including stand-up paddle boards, paddles, dolphin fins, traction pads, floating sunglasses, and more. The Borkes were introduced to paddle boarding by their son and his friends and recognized it as an interesting and up-and-coming sport, which they wanted to provide quality products for.
There are many excellent paddle boarding products offered within the merchandise of SUPerbPaddle.com. The site offers a special package bundle that contains a paddle board, the paddles, the dolphin fins, and a traction pad. There are also many essential paddle boarding accessories featured in the online store including three different types of adjustable paddles, paddle bags, and leashes. The website's supplier has been designing boards for twenty years and is very knowledgeable and experienced regarding paddle boards.
In the future, the Borkes intend to further expand the product lines that are offered on SUPerbPaddle.com. They hope to add other styles of floating sunglasses that are appropriate for fishing and other water sports, as well as waterproof backpacks and a line of water shoes that are specially designed for paddle boarding. By periodically updating the merchandise available on the website, the Borkes hope to encourage customers to keep coming back to check out what new items have been added.
To complement the main website, the Borkes are also launching a blog located at http://www.SUPerbPaddleBoardCentral.com. The blog will feature topics related to paddle boarding in general such as the history of paddle boarding, choosing the right type of fins for the conditions and style of paddle boarding, the proper care and maintenance of a paddle board, and doing yoga on paddle boards, among other interesting topics revolving around the world of paddle boarding.
About the Company:
SUPerbPaddle.com – a division of Premium Sales, LLC – is owned and operated by Web entrepreneurs Fred and Sandy Borke.
****
Fred and Sandy Borke
http://www.SUPerbPaddle.com
(513) 448-8559
iePlexus, Inc.
http://www.iePlexus.com