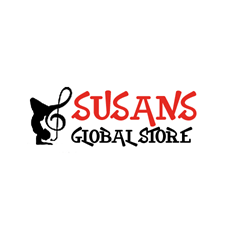 (PRWEB) December 06, 2013
Sue and Bruce Porter are excited to announce the creation and launch of their new website venture, http://www.SusansGlobalStore.com. The website offers a massive supply of products ranging from home and garden decorative items to toys and games. The primary focus of the website, however, is entertainment, through its expansive audiovisual store, which features movies, music, video games, and books, among plenty of other wonderful products.
There are many excellent items available for purchase within the merchandise of SusansGlobalStore.com. In particular, the music store stands out by consistently having the current top-sellers and regularly putting out new releases of music. The website is an affiliate of Amazon, so the site can be trusted to have a variety of products that is always updating and changing to meet the needs of customers.
Customer service is something that is very important to the Porters regarding each and every transaction made on SusansGlobalStore.com. Since the website is affiliated with Amazon, it follows the successful policies of Amazon regarding shipping and returns. Having a large variety is also something that the website strives for, in order to ensure customer satisfaction. "It's like going to a mini-mall," stated Sue Porter. "You can take care of all your Christmas presents at once."
To complement the main website, the Porters are also launching a blog located at http://www.AllAboutMusicBlog.com. The blog will primarily focus on music and music reviews, considering the vast assortment of music that is offered in the online store. However, the blog will likely also mention some of the other products that are available on the website. The Porters' primary goal with the blog is to help guide customers towards making informed decisions when purchasing products from the main website.
About the Company:
SusansGlobalStore.com -- a division of Susan's Global Store -- is owned and operated by Web entrepreneurs Sue and Bruce Porter.
****
Sue and Bruce Porter
http://www.SusansGlobalStore.com
(856) 453-8243
iePlexus, Inc.
http://www.iePlexus.com