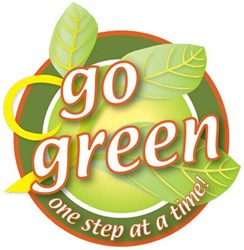 (PRWEB) September 14, 2013
Penny Fikes is excited to announce the creation and launch of her new website venture, http://www.SustainableHabit.com. The website offers a broad variety of environmentally friendly products including products that are less chemically altered and more natural and organic. Many of these products are made out of recycled and repurposed materials. "The whole website is about using things that we have rather than creating new materials for products," Fikes stated. She was inspired to start her website by her husband who helped turn recycling into a habit for her, which she found was becoming a major part of her daily routine. Fikes' ultimate goal is to help other likeminded individuals be environmentally conscious with the products they purchase.
There are many practical and useful products offered within the merchandise of SustainableHabit.com. These products include Maggie bags made from repurposed seatbelt webbing from automobile manufacturers, organic gardening products, games and puzzles that are made from wood and stained with a chemical-free process, homemade soaps, and many more excellent items. "I want people to be more conscious of our natural resources," Fikes said. "Using the products from this website helps you get going in that direction, one step at a time."
In the future, Fikes intends to further expand the product lines that are offered on SustainableHabit.com. She also will be incorporating her husband's grass-fed beef operation, where cattle will be raised on grass and fresh well water without any unnecessary hormones or antibiotics added to the meat. By periodically updating the website's merchandise, she hopes to encourage customers to keep coming back to the site to check out what new items have been added.
To complement the main website, Fikes is also launching a blog located at http://www.EnvironmentalProductsInfo.com. The blog will feature topics related to the different products that are offered in the online store including environmentally friendly toys made out of recycled plastic and organic cotton clothing, among other interesting products. Fikes' intention with the blog is to help guide customers towards making informed decisions when purchasing products from her website.
About the Company:
SustainableHabit.com – a division of PLF Enterprise, LLC – is owned and operated by Web entrepreneur Penny Fikes.
****
Penny Fikes
http://www.SustainableHabit.com
(979) 776-0045
iePlexus, Inc.
http://www.iePlexus.com