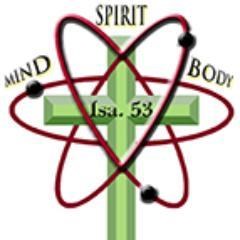 (PRWEB) November 27, 2013
Linda Saunders is proud to announce the creation and launch of her new website venture, http://www.SynergicHealthStyles.net. The website offers a large variety of products and techniques for holistic health such as a device that measures stress using bio-energetic testing, pulse massages, the Bowen technique, colonic irrigation, Lymphstar-Pro, the V.I.B.E. machine, and the EB-Pro Footbath Detox, among many others. The website is an extension of an office in Michigan where these same products and services are sold; they have been in business for nearly twenty years. "At our office, we teach people how to build health," stated Saunders. "We believe the body is a temple of God and that we need to take care of the body the best we can."
There are many excellent products featured within the merchandise of SynergicHealthStyles.net. The website carries items such as air cleaners and saunas, Pure Encapulations vitamins and Nature's Forum homeopathics. Featured homeopathics combinations for this time of year's cold and flue season include aconitum for flu and sinus symptoms, Baryta for colds and sore throats, Bryonia for cough and influenza, Creosote and Drosera together for asthma, bronchial coughs, and congestive bronchitis, as well as Echinacea for fever and influenza.
In the future, Saunders intends to further expand the products that are available on SynergicHealthStyles.net. Soon Systemic Formulas and Viotron International products and descriptions, which are now sold in the Michigan office along with other professional product lines, will be listed on the website. Saunders hopes to add intraMAX by Drucker Lab to the website next, as it is sold in the office now and is currently transitioning to Internet distribution. By periodically updating the website's offerings, Saunders hopes to encourage customers to keep coming back to the website to see what's new.
To complement the main website, Saunders is also launching a blog located at http://www.TeachingHolisticHealthBlog.com. The blog will feature topics related to what these holistic health products and services can do for a person; it will discuss topics such as natural weight loss supplements, products that help balance hormones, natural help for depression, and basic nutrition and support for the body using holistic health techniques.
About the Company:
SynergicHealthStyles.net – a division of LI Internet Solutions, LLC – is owned and operated by Web entrepreneur Linda Saunders.
Linda Saunders
http://www.SynergicHealthStyles.net
(517) 902-6786
iePlexus, Inc.
http://www.iePlexus.com