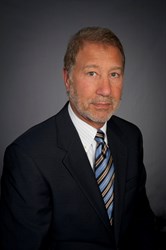 The date change provides the IRS with more time to validate their system.
Timonium Maryland (PRWEB) December 09, 2013
Due to the 16-day government shutdown in October, the Internal Revenue service announced that it will be delaying the start date to the 2014 tax season by one to two weeks. The 2014 tax season start date was originally set for January 21, and though we don't know the exact length of the delay, the IRS's decision is expected to be announced in December. Most likely, the new tax start date will be between January 28 and February 4th. More details are available at http://www.irs.gov/uac/Newsroom/2014-Tax-Season-to-Start-Later-Following-Government-Closure;-IRS-Sees-Heavy-Demand-As-Operations-Resume
However, the April 15 tax deadline, set by legislative statute, will remain unchanged. As one might imagine, this decision will effect upwards of 150 million Americans, so if you are a business or an individual, start planning accordingly. For any questions on how this extension may affect you or your business, contact your accountant at Katz Abosch for more detailed information, or click here for the Katz Abosch contact page.
Why the delay, one might ask? The core issue concerns software development, not to mention the 400,000 pieces of correspondence the IRS is attempting to catch up with once the government re-opened (about 90% of IRS operations were closed during the shutdown). Just as your anti-virus software needs updating every so often, so too does the complex tax processing systems that the IRS employs to handle the vast amount data that comes with tax season.
Unfortunately, the government shutdown occurred during a crucial time window for IRS software testing and development, in which the 50 tax processing systems get fine-tuned, receive updates, and become more user-friendly.
Acting IRS Commissioner Danny Werfel provided the following rationale: "The adjustment to the start of the filing season provides us the necessary time to program, test and validate our systems so that we can provide a smooth filing and refund process for the nation's taxpayers."
Be sure to check the Katz Abosch website for updates regarding the start of the 2014 tax season, and how it will affect you.
Direct Communications to:
Michael J. Agetstein, CPA, PFS
Phone: 410.307.6466
Email: magetstein@katzabosch.com