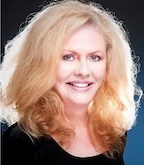 Most of our karma is with our family members.
Lakeland, FL (PRWEB) November 23, 2013
Express Success LLC announces Founder and Spiritual Healer, Dr. Joy S. Pedersen, is offering a group clearing call Tuesday, November 26, 8:00 PM EST, to help people have an even happier Thanksgiving.
The holidays aren't always ideal, and are often wrought with unconscious negative memories, emotions and energy.
Most of our karma is with our family members. By clearing our karma and connections with them, we help the relationship become even better.
Negative energy remains if not cleared. Negative memories color the way we view life. By clearing the negative from the past, the future improves more effortlessly.
Upon her clients asking to clear with Thanksgiving during their regular sessions, Pedersen decided to offer a group clearing call to help more people. She also received this call from a client saying, "I just wanted to thank you for the clearing earlier today. My mother already sounds better and my brother has been nicer each time he spoke to me today."
The group conference call does not require anyone to speak or share personal information.The spiritual healing session lasts approximately one hour and will include a channeled message from an angel and a blessing for the holiday and participants.
For more information on Dr. Pedersen and this work, visit http://www.ExpressSuccess.net or call 800-801-7597 or 973-706-8212. For more event information or to register, go to event page at http://www.eventbrite.com/e/have-a-even-happier-thanksgiving-tickets-9470240745.