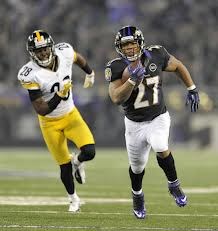 (PRWEB) November 28, 2013
As every year, the Thanksgiving and NFL tradition lives on, as three great rivalries meet on this year's turkey day.
The wonderful, food and football filled holiday will start at 12:30 pm with the Green Bay Packers visiting the Detroit Lions. The Packers, unfortunately, will be going into this game most likely without their starting quarterback, Aaron Rodgers. Rodgers had suffered a broken collarbone back on November 4th against the Chicago Bears, and has not seen the likes of the field since. The NFC North is anyone's game right now, as the Lions and Bears both have a 6-5 record, and the Packers are close behind at .500. A win over the Lions would be crucial, and the fact that the game is on Thanksgiving would make that win even better. Fan of the Green Bay Packers Packers or Detroit Lions? Find your NFL tickets at http://www.Ticketmonster.com.
The next game on this favorite holiday will feature the Oakland Raiders at the Dallas Cowboys at 4:30pm. Undrafted rookie quarterback Matt McGloin will start for this game, as he has been playing well. This game will be important for both teams, as every one at this point in the season counts. The Cowboys have the NFC East title resting in their hands, and a loss could help them fall. The Raiders face last place in the AFC West, and will take any win they can to not end up there. A Raiders win would be a huge upset, and would make this day very interesting. Cowboys tickets and Raiders tickets are available at Ticket Monster up until the start of the game. Get yours today.
Thanksgiving will close out with the Pittsburgh Steelers visiting the Baltimore Ravens. The AFC North is topped by the Bengals, with the Steelers and Ravens taking second and third. Each are 5-6, and have the opportunity to close in on a solid second place. This rivalry is one of the most intense in the NFL. They play each other at least twice a year, and often for first place in the division. This season, Steelers took the first round by only three points. Fans of these two teams can expect a full belly by its start at 8:30, and a long, hard fought match.
Ticket Monster is the number one spot on the web to get NFL Thanksgiving tickets. The site features the cheapest football tickets on the web, and offers customers an easy read schedule and simple checkout system. Fans who visit the site can also take advantage of the active blog and social media hub. Visit Ticket Monster today, or call 866-217-4777.