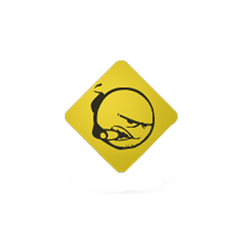 (PRWEB) August 31, 2013
Reginald Fadden is excited to announce the creation and launch of LHA Enterprises' new website venture, http://www.TopPaintballSupplies.com. The website offers a wide variety of paintball supply products ranging from paintball guns, loaders, tanks, and masks all the way to actual paintballs, harnesses, and gear bags. Additional parts and accessories are also available for purchase on the website. Fadden plans on selecting and featuring only the best products on his website.
For speedball and woodsball players at every level, there are many excellent products available on TopPaintballSupplies.com. The website carries only nationally recognized brands, featuring Tippmann, Dye, Kingman, and Empire paintball products. Having been an avid sportsman himself, Fadden understands the importance of offering top-notch supplies at a reasonable cost to the consumer for all purchases made through the online store.
In the future, Fadden plans to expand the product lines that are currently available on TopPaintballSupplies.com. In addition to expanding the existing products, he also plans to add airsoft products to the website. By periodically updating the website's merchandise, Fadden hopes to encourage customers looking for the top paintball supplies in the market to keep coming back to the site.
To further boost customer interest and involvement, Fadden is launching a blog located at http://www.PaintballSuppliesInfo.com. The blog will feature topics related to the products and their manufacturers. Through this blog, the paintball community will be able to participate in an all-encompassing knowledgebase. They will be able to peruse topics from supplier reputations and product quality to general paintball 'how-to' topics such as how to improve accuracy and how to select and purchase paintball products on a budget.
About the Company:
TopPaintballSupplies.com – a division of LHA Enterprises, LLC – is owned and operated by Web entrepreneur Reginald Fadden.
****
Reginald Fadden
http://www.TopPaintballSupplies.com
(410) 205-9339
iePlexus, Inc.
http://www.iePlexus.com