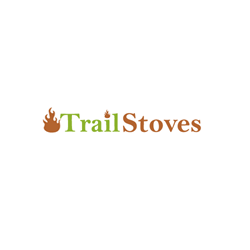 (PRWEB) August 28, 2013
Dan Holstein is excited to announce the creation and launch of his new website venture, http://www.TrailStoves.com. The website offers a wide variety of camping stoves including portable trail stoves and large propane stoves for camping or tailgating; the stoves are produced by all the top brands in the industry such as Primus and Optimus. Holstein is someone who very much enjoys camping himself and wanted to provide a website for people to get stoves for camping as well as stoves or outdoor grills for tailgating a football game or an outdoor event.
There are a multitude of excellent quality products available for purchase on TrailStoves.com. In addition to Primus and Optimus stoves, there are also stoves available from Stansport. On top of all that, there are fuel bottles sold for the stoves; as the business grows and continues to expand, Holstein intends to look into adding more accessories and new stoves as they are released on the market.
Customer service is of the utmost importance to Holstein regarding each and every transaction made on TrailStoves.com. "Since we specialize in just one type of product, we can provide a better service and a better value to people willing to purchase these products," Holstein stated. Holstein wants his customers to know that he is open to feedback and will do everything in his power to help potential customers find the products that they are looking for.
To complement the main website, Holstein is also launching a blog located at http://www.TrailStovesBlog.com. The blog will feature topics related to the products that are featured on the website in the form of product reviews. Holstein will also be referencing his own experiences that he has had with particular stoves on particular outings, as well as general ideas for what types of stoves would be best for certain activities, be it camping, backpacking, or something else.
About the Company:
TrailStoves.com – a division of MDH Ventures, LLC – is owned and operated by Web entrepreneur Dan Holstein.
Dan Holstein
http://www.TrailStoves.com
(208) 779-0252
iePlexus, Inc.
http://www.iePlexus.com