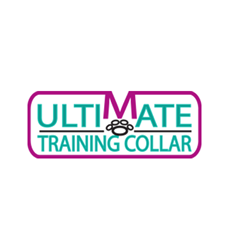 (PRWEB) September 06, 2013
Sherry Nolen is excited to announce the creation and launch of her new website venture, http://www.UltimateTrainingCollar.com. The website offers a series of dog training collars with a variety of different purposes: there are collars that help to stop dogs from barking, collars that help with walking them easily on a leash or staying within the perimeter of a yard, safety collars that glow in the dark or light up, and even collars that help with distance training from up to two miles away. Training collars can help with a variety of dog obedience challenges. Nolen knows that there is a need for pet owners to find out what their options are for dog training. As a dog owner herself, she has dedicated this site to the safety and training of dogs, researching the most effective tools and making them available to other people.
There are many interesting products available within the merchandise of UltimateTrainingCollar.com, including some collars that many dog owners might not know about as technology has changed in the past decade. For instance, now there are many different types of bark control collars such as vibration collars, ultrasonic collars, and spray collars that spray citronella, as well as many different kinds of shock collars with more control over the level of vibration and stimulation than older shock collars featured. People who want quieter dogs will likely want to browse through the bark collar options offered on the website.
"What makes us unique is that we work with training from an applied standpoint," Nolen stated, referring to how she wants to help customers on UltimateTrainingCollar.com with specific ways that they wish to use training for their dog. In the future, she intends to further expand the products offered on the website and will increase the number of training tools and pet safety products. She will also be adding an area for specially requested and miscellaneous items such as dog backpacks and grooming shears. She intends to carry quality products throughout the site so that customers do not have to worry about frequently replacing their purchases.
To complement the main website, Nolen is also launching a blog located at http://www.DogTrainingCollarInfo.com. The blog will feature topics related to the different products that are featured in the online store, as well as dog training in general. She will be regularly speaking with different veterinarians and dog trainers and intends to relay their insights through the blog, so that her potential customers can learn more about dog training, safety, and health. Nolen understands that getting a puppy is a fifteen- or twenty-year commitment for a pet owner, but a lifetime commitment for that puppy and that it is up to the owner to set the expectation of what that relationship and that lifetime will become. She hopes to make the blog and the website a place where people can learn of ways to enhance their relationship with their dog.
About the Company:
UltimateTrainingCollar.com – a division of Nolen Enterprises – is owned and operated by Web entrepreneur Sherry Nolen.
***
Sherry Nolen
http://www.UltimateTrainingCollar.com
(559) 862-8585
iePlexus, Inc.
http://www.iePlexus.com