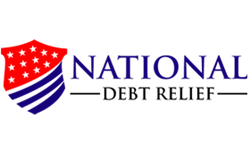 Those who are job hunting will look at the job market without much confidence.
New York, NY (PRWEB) October 31, 2013
National Debt Relief reacts to news from CNN.com entitled "Unemployment falls but hiring slows" that was published on October 22, 2013 on the said website. The article mentioned how the September job market fared. While the hiring slowed to 148 thousand from 193 thousand last August, the unemployment rate fell to 7.2%.
The debt relief company is certain that this is not good news for unemployed citizens. Those who are job hunting will look at the job market without much confidence. This is what drove National Debt Relief to publish an article last October 28, 2013 entitled "Getting A Job Despite The Tough Job Market."
This article hopes to give consumers tips to help them gain more confidence when it comes to looking for employment. According to the CNN article, 11.3 million Americans are still looking for work. The National Debt Relief article is specifically aimed for the new graduates who have yet to fill their CVs with work experience.
The debt relief company empathizes with these graduates because they understand the pressure that they are in. They need to get a job soon because student loan billing statements will soon arrive - at least it will 6 months after they graduate.
Because of that, the article provides the following tips for the new graduates.
1. Have an employment career plan. The article suggests that the unemployed should have a plan - like what industry they will be joining. It is important that the young ones do not take the first offer they get - at least it if it will not lead them to the career that they want to have. They are not advised to be totally jobless though. But it must not tie them too much that they do not have time to look for the dream job that they want to pursue.
2. Research the industry where their skills are the strongest. The reader is advised to look not just for a job that they like to have, but for a job that they will excel in. This will help poise them for a faster salary growth.
3. Research the statistics. When the graduate eyes an industry to build a career in, the article advises them to research further to find out the average income that they should expect. This way, the graduate can determine if it can afford the lifestyle that they want to have.
4. Search beyond the degree. Lastly, the article advises the graduates to look beyond their degree. They gave an example for nurses. They do not have to limit their search in the medical industry. They can look beyond as there are corporations who have in house clinics in their offices.
National Debt Relief also provide graduates and even the more veteran unemployed citizens with tips on what they can do while they are still jobless. They are advised to get an in between job, lower their expenses and if possible, move back in with the folks.
To read the whole article to get all the tips, click on this link: http://www.nationaldebtrelief.com/getting-job-despite-tough-job-market/. Visit the National Debt Relief website to learn more about debt, debt relief and personal finance.