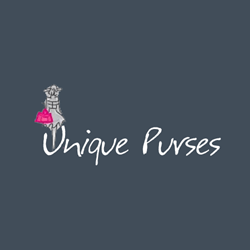 (PRWEB) August 23, 2013
Nilan Roberson is excited to announce the creation and launch of her new website venture, http://www.UniqueLargePurses.com. The website offers a wide variety of large purses, wallets, fanny packs, and other types of bags. Roberson is someone who loves purses and collects them and knows that there are other likeminded people out there who would benefit from a broader selection of large purses that would be readily available for purchase on the Internet.
There are a large number of high quality products featured on UniqueLargePurses.com. The website offers many different types and styles of bags; there are purses with and without straps, as well as bags made of genuine leather that are designed to last for a long time and an entire section dedicated to Western-styled bags. In the future, Roberson hopes to further expand the categories that are currently offered on her website and she also plans to include additional types of bags such as iPad cases and eyeglass cases. By periodically updating the merchandise sold on her website, she hopes to encourage customers to keep coming back to the website to see what new items have been added.
Customer service is something that is very important to Roberson regarding each and every transaction that is made on UniqueLargePurses.com. She intends to make herself available to customers who have questions and wants to be able to respond to any feedback that customers may have so that she can ensure a positive customer experience for anyone who uses her website.
To complement the main website, Roberson is also launching a blog located at http://www.UniquePursesBlog.com. The blog will feature topics related to the different types of bags and other products that are offered in the online store. By providing supplementary information about these items, Roberson hopes to guide her customers towards making informed decisions when they choose to purchase products from her website.
About the Company:
UniqueLargePurses.com – a division of Unique Business By Nilan – is owned and operated by Web entrepreneur Nilan Roberson.
****
Nilan Roberson
http://www.UniqueLargePurses.com
(504) 408-2247
iePlexus, Inc.
http://www.iePlexus.com