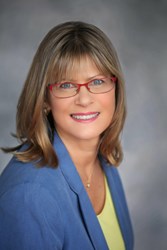 "I am committed to fostering the culture of communication, respect, intelligent decision-making, and ethics essential to carrying out the long-term goals of my clients." - Vicki Haak, CFP
Rhinebeck, NY (PRWEB) December 06, 2013
Vicki L. Haak, Certified Financial Planner® with Ameriprise Financial, has received top-tier achievement in a recent Ameriprise Financial Client Relationship Study, which ranked her in the top 25 percent of participating advisors who scored 96 percent or higher on overall client satisfaction. The survey, conducted by a third party research organization, provides clients with the opportunity to rate their advisor in several areas including whether the advisor provides them access to other specialists when appropriate, explains fees clearly, and maintains close communication, particularly when market conditions change significantly. This news comes in conjunction with the announcement of Haak being named a Five Star Wealth Manager® for the third consecutive year, an honor reserved for financial professionals who have demonstrated the highest level of customer service, industry knowledge, and overall client satisfaction, among other criteria*.
"I am incredibly honored to have received this recognition," stated Haak. "There are certain core values that have always been central to my practice, my community involvement, and my family; I am committed to fostering the culture of communication, respect, intelligent decision-making, and ethics essential to carrying out the long-term financial goals of my clients. The wonderful response to the Client Relationship Study and the recognition as a Five Star Wealth Manager® are both so affirming, symbolic of the successful delivery of the values I most want to embody as I work to help my clients achieve their life goals."
As an advisor with Ameriprise Financial Services, Inc., Haak focuses on personal financial planning, investment allocation advice, retirement and estate planning strategies, and wealth management strategies for foundations and trusts. One of over 10,000 Ameriprise financial advisors worldwide, Haak provides personalized investment and planning guidance as an independent Certified Financial Planner® to clients from all over the country, and incorporates ongoing, local philanthropy and volunteerism into her business model.
Executive Director of the Rhinebeck Area Chamber of Commerce, Colleen Cruikshank, responded to the news by stating, "We are incredibly proud of Vicki Haak, and, of course, not surprised at all by the high marks she received from her clients. She pays meticulous attention to all who she serves, and is incredibly devoted to every one of her roles – financial advisor, board member for one of the many not-for-profit organizations she has served, and community leader. I have had the privilege of working with her both as a fellow board member for the Rhinebeck Area Chamber of Commerce, and as the Executive Director during her role as our immediate past president, and feel very grateful to have her as part of our community."
"There is no question that my responsibility as a local financial planner extends beyond my practice and into my community," states Haak. "As both a businessperson and a resident of Rhinebeck, I love spending time as an active participant in the causes that are making a substantial impact on the lives of my clients, the community that I serve, and my family; it is gratifying beyond measure. Because I am independent, I have had the flexibility to build the kind of practice most aligned with the needs of my community, and I have been privileged to serve as a board member or officer of many organizations through the years to help further mission statements which ultimately enhance the quality of life for all who enjoy our Hudson Valley region."
To that end, Haak has served the community in a variety of volunteer and leadership roles, including her work as President of the Rhinebeck Area Chamber of Commerce, Board Member of Winnakee Land Trust, Board Member of the Center for Performing Arts, Business Advisory Council Member of Wilderstein Historic Site, and Board of Trustees Member for Morton Memorial Library and Community House. Haak is particularly passionate about supporting local artists in the Hudson Valley, illustrated not only by her gold sponsorship of Art Studio Views, a self-guided tour designed to promote local artists which is free and open to the public each year, but her overall commitment to building momentum around the growing art scene.
As a financial planner, Haak provides financial advice anchored in a solid understanding of client needs and expectations, and provided in a one-on-one relationship with each client. Her office is located at 30 East Market Street, Rhinebeck NY 12572. For more information, visit ameripriseadvisors.com/vicki.l.haak/ or call (845)876-1157.
About Ameriprise Financial
At Ameriprise Financial, we have been helping people feel confident about their financial future for more than 115 years. With outstanding asset management, advisory and insurance capabilities and a nationwide network of 10,000 financial advisors, we have the strength and expertise to serve the full range of individual and institutional investors' financial needs. For more information, visit ameriprise.com or ameripriseadvisors.com/Vicki.l.haak.
The survey score is based on responses gathered between June and July 2013, from active clients who have been with their advisor for at least one year. The survey rates Ameriprise advisors on overall satisfaction, quality of advice and other criteria. A score averages all responses and may not represent a particular client experience. Ameriprise Financial cannot guarantee future financial results. Please conduct your own evaluation of a financial advisor.
Brokerage, investment and financial advisory services are made available through Ameriprise Financial Services, Inc. Member FINRA and SIPC. Some products and services may not be available in all jurisdictions or to all clients.
Ameriprise Financial does not provide tax or legal advice. Consult your tax advisor or attorney.
© 2013 Ameriprise Financial, Inc. All rights reserved.
###
*The Five Star Wealth Manager award, administered by Crescendo Business Services, LLC (dba Five Star Professional), is based on 10 objective criteria: 1. Credentialed as a registered investment adviser or a registered investment adviser representative; 2. Actively employed as a credentialed professional in the financial services industry for a minimum of five years; 3. Favorable regulatory and complaint history review (please note unfavorable feedback may have been discovered through a check of complaints registered with a regulatory authority or complaints registered through Five Star Professional's consumer complaint process*); 4. Fulfilled their firm review based on internal firm standards; 5. Accepting new clients; 6. One-year client retention rate; 7. Five-year client retention rate; 8. Non-institutional discretionary and/or non-discretionary client assets administered; 9. Number of client households served; 10. Education and professional designations. Wealth managers do not pay a fee to be considered or awarded. Once awarded, wealth managers may opt to purchase additional profile ad space or related award promotional products. The award methodology does not evaluate the quality of services provided. The award is not indicative of the award winner's future performance. *To qualify as having a favorable regulatory and complaint history for this award, the person cannot have (1) been subject to a regulatory action that resulted in a license being suspended or revoked, or payment of a fine, (2) had more than a total of three customer complaints filed against them (settled or pending) with any regulatory authority or Five Star Professional's consumer complaint process, (3) individually contributed to a financial settlement of a customer complaint filed with a regulatory authority, (4) filed for bankruptcy, or (5) been convicted of a felony.