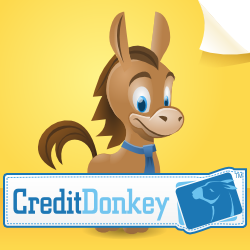 Improve the happiness of the volunteers themselves.
Los Angeles, CA (PRWEB) November 24, 2013
Volunteer work plays an enormous part in the lives of many Americans, and it helps shape their communities in ways that help everyone. A new infographic on volunteering statistics from CreditDonkey.com breaks down just who is volunteering and the value they bring.
Infographic: http://www.creditdonkey.com/volunteer.html
"Helping organizations, whether it's your child's school or the local food pantry, has more benefits than most people realize," said Charles Tran, founder of CreditDonkey.com, a credit card comparison and financial education website. "It helps build community, and it's been shown to improve the health and happiness of the volunteers themselves."
Highlights of the infographic include:

Gender and race breakdowns of volunteers
Specific health benefits for people who work in their communities
How age, parenthood, and education make people more or less likely to volunteer
What kinds of work volunteers do
The feature also includes a section specifically on the experiences of older volunteers, including their threshold for the number of volunteer hours that gives them the most benefits.
"For people who have never volunteered, the idea may seem intimidating," Tran said. "What they need to know is they can find an organization and the type of volunteer work that fits their interests, abilities, and available time."
Visit http://www.creditdonkey.com/volunteer.html to view the full infographic on volunteering.
CreditDonkey.com publishes credit card reviews, deals, and tips to help Americans make savvy financial decisions. Visit http://www.creditdonkey.com to find the best credit card deal that meets your financial needs.