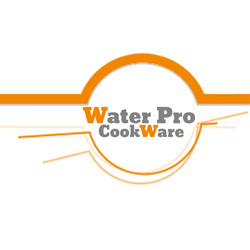 (PRWEB) November 20, 2013
Luci Almanza is pleased to announce the creation and launch of her new website venture, http://www.WaterProCookware.com. The website offers a broad variety of waterless cookware sets, including individual pieces such as pans, skillets, griddles, stock pots, pressure cookers, roasters, and more. A year ago, Almanza discovered that she was headed towards obesity and needed to change her eating habits. After doing some research, she discovered waterless cookware pieces, which retain vitamins and minerals using little or no fats or oils. She bought a set and started using it, which helped her towards losing 25 pounds in 6 months; this experience inspired her to make waterless cookware readily available for other people who are looking to eat healthier and make a change in their lifestyles.
There are many excellent products and brands featured within the merchandise of WaterProCookware.com. The Chef's Secret cookware, which comes in different pieces, is very high quality and is a great value. It is also great for newlyweds or families that are looking to eat healthier and the pieces come with a limited lifetime warranty. Almanza has also recently added accessories to the website such as mixing bowls, meat grinders, storage containers, vegetable choppers, serving trays, and more. In the future, she intends to further expand the product lines that are offered on her website. By periodically updating the site's merchandise, she hopes to encourage customers to keep coming back to the website to check out what new items have been added.
Customer service is of the utmost importance to Almanza regarding each and every transaction made on WaterProCookware.com. She wants her potential customers to know that she can be reached at any time and that she has a vested interest in the products and uses them herself, so she can give unique information to customers that other businesses might not be able to do. She also wants customers to know that if the website doesn't currently carry the product that the customer is looking for, she will do everything she can to help them find it.
To complement the main website, Almanza is also launching a blog located at http://www.WaterproofCookwareBlog.com. The blog will feature topics and general information related to the different products featured in the online store, as well as how to care for cookware and some recipes that can be prepared using the waterless cookware offered on the site. Almanza's goal with the blog is to guide customers towards making informed decisions when purchasing products on her website.
About the Company:
WaterProCookware.com – a division of LBG Solutions, LLC – is owned and operated by Web entrepreneur Luci Almanza.
Luci Almanza
http://www.WaterProCookware.com
(877) 776-5840
iePlexus, Inc.
http://www.iePlexus.com