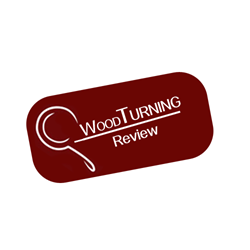 (PRWEB) September 14, 2013
Janice Kneule is proud to announce the creation and launch of her new website venture, http://www.WoodworkxByJan.com. The website offers a large offering of tools that can be used for woodworking projects including turning tools, lathes, dust collectors for a workshop, chucks, face plates, finished, and so much more. Janice has been working on wood-turning projects for eighteen years and finds it to be an enjoyable hobby that she wishes to share with others, especially those who are new to it and want to delve into wood-turning for the first time. "My dream is to find more wood-turners and teach more wood-turners and share my own knowledge with them," Janice stated.
There are many excellent products featured within the merchandise of WoodworkxByJan.com. Customers can browse through bandsaws and wood finishes alongside lathes and dust collectors, from all of the best brands in the industry such as Powertec, Jet, and Rikon, among many others. Janice wants customers to be able to find all of the tools that will help with wood-turning, as well as enhance newly turned art.
In the future, Janice plans to further expand the product lines that are offered on WoodworkxByJan.com. She also intends to add how-to videos and an easier way for customers to ask her questions about wood-turning. She wants to show new wood-turners the different things that they can do on the lathes as well as what she has done with some of the wood-turning products offered on her site. Customer service is very important to Janice and customers will be able to deal directly with her when asking questions or trying to find the right products to meet their needs.
To complement the main website, Janice is also launching a blog located at http://www.WoodTurningReview.com. The blog will feature topics related to the different tools that are offered in the online store and will describe what they can be used for in regards to wood-turning projects such as bowls, boxes, and spinning tops. Janice hopes that her own experiences with woodworking products will allow her to guide customers towards making informed decisions when they purchase their own from her website.
About the Company:
WoodworkxByJan.com – a division of Blue Wolf, LLC – is owned and operated by Web entrepreneur Janice Kneule.
****
Janice Kneule
http://www.WoodworkxByJan.com
(205) 298-0207
iePlexus, Inc.
http://www.iePlexus.com