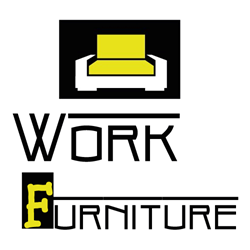 (PRWEB) August 28, 2013
Robert Hammond is excited to announce the creation and launch of his new website venture, http://www.WorkFurnishings.com. The website offers a broad variety of home office furniture options including file cabinets, computer desks, lights, chairs, bookshelves, and more. Hammond was setting up his own home office when he realized that there might be other people having the same issues he has when it came to finding furniture; this is what inspired him to start up a website that would make it much easier to find quality furniture for an office.
There are many excellent quality products available for purchase within the merchandise of WorkFurnishings.com. Brands like WorkSmart are prominently featured on the website and there are items made from many quality materials, such as the wooden furniture offered in the online store. Though there is a primary focus on home offices, many of the products that are featured on the website can be used in any kind of office.
In the future, Hammond plans to further expand the product lines offered at WorkFurnishings.com. He intends to add more chairs, bookshelves, filing cabinets, lights, and clocks in the near future. He may also be adding products that are more appropriate for larger offices such as couches for seating clients. By periodically updating the site's merchandise, Hammond hopes to encourage customers to keep coming back to the website to check out what new items have been added.
To complement the main website, Hammond is also launching a blog located at http://www.WorkFurnitureBlog.com. The blog will feature topics related to the different pieces of furniture that are most useful in a small home office. By providing customers with relevant information regarding these types of products, Hammond intends to help guide them towards making informed decisions when purchasing items from his website.
About the Company:
WorkFurnishings.com – a division of Hammond Ventures, LLC – is owned and operated by Web entrepreneur Robert Hammond.
****
Robert Hammond
http://www.WorkFurnishings.com
(979) 318-2398
iePlexus, Inc.
http://www.iePlexus.com