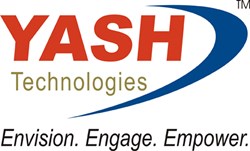 We are excited to be part of the YASH Technologies organization given its tremendous reputation in the SAP ecosystem.
Indore, India and Chennai, India (PRWEB) October 30, 2013
Leading technology services and outsourcing partner for global companies, YASH Technologies, today announced the acquisition of SpectraSoft Technologies, a leading business solutions specialist for process industries and SAP channel partner in India.
Globalization and the increased adoption of industry focused SAP® Rapid Deployment solutions are changing the IT landscape of midmarket companies in the pharmaceutical and process industries in India.
YASH and SpectraSoft have seen the readiness by customers to integrate the SAP ERP application in their organizations in order to automate business processes and support rapid growth. The acquisition of SpectraSoft will further strengthen YASH's full service capabilities in these verticals and continue to position YASH as a partner to SAP (NYSE: SAP).
"Chemical and process industries have always been strategic focus areas for YASH and the acquisition of the well regarded industry specialist SpectraSoft, aligns well with YASH's vision to capture more market share in the process industry vertical," said Manoj Baheti, Founder and CEO of YASH Technologies. "SpectraSoft's deep rooted expertise in specialty chemicals and pharmaceutical verticals will also benefit our customers in other geographies including the overall Asia Pacific, US and European markets."
SpectraSoft built a reputation of delivering high business value to customers in the life sciences, chemical, and food processing verticals since its inception in 2004. It has developed impressive relationships with leading brands in the midmarket and large enterprise segments. Existing customers will benefit from the vast knowledge from both organizations and will continue to be serviced and supported by their respective services provider. Customers can also expect existing solution offerings such as SpectraSoft's Spectra Sales & Distribution (S&D) and YASH's ChemOne solution to be enhanced even further to deliver highly competitive offerings.
"We are excited to be part of the YASH Technologies organization given its tremendous reputation in the SAP ecosystem," states Nagaraj Bhargava, CEO of SpectraSoft Technologies. "The competencies, industry leading solutions and IP that we have built as a process vertical specialist, combined with YASH's customer-centric approach and expanding global foot print, will be a compelling combination for existing and new customers of both organizations."
With the business terms of the acquisition complete, YASH expects to accelerate SAP software licensing and services opportunities already in process within the channel and to capture additional application management services and end-to-end SAP solution implementation projects for both organizations. The leadership teams of both organizations are looking forward to completing the operational transitions of the acquisition and anticipate 2014 will be a record year.
More information can be found at http://www.yash.com and http://www.techspectra.com.
Like
Tweet
Share on LinkedIn
About YASH Technologies
YASH Technologies focuses on customer success. As a leading technology services and outsourcing partner for medium and large global customers, we leverage technology and our flexible delivery models to drive performance and business value throughout a customer's enterprise. YASH's comprehensive service approach incorporates a holistic view of our customers that extends beyond delivery. This approach integrates enterprise solutions and services, proprietary best practice offerings, strategic application and maintenance outsourcing, as well as consulting and integration services. YASH is a SEI CMMI (Level 3) and an ISO 9001:2008 certified company with U.S. and India headquarters and regional sales and development offices spread across five continents. For more information, please email info(at)yash(dot)com.
About SpectraSoft Technologies
SpectraSoft Technologies Limited is one of the leading business solutions specialists for the Process Industry vertical. With its wide portfolio of offerings it provides measurable business benefits to companies in Life Sciences, Chemicals, Food Processing and Consumer Products. Across 100 satisfied customer engagements it has helped solve business challenges and delivering the transformation the companies desired. SpectraSoft is a channel partner to SAP and IBM.
# # # #
SAP and all SAP logos are trademarks or registered trademarks of SAP AG in Germany and in several other countries. All other product and service names mentioned are the trademarks of their respective companies.