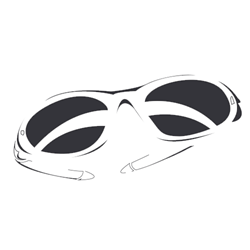 (PRWEB) August 31, 2013
Terry Johnson is excited to announce the creation and launch of his new website venture, http://www.YourBestSunglasses.com. The website offers a broad variety of sunglasses for men, women, and children. "Everybody wears sunglasses, everybody loses them, and everybody breaks them, so it's no surprise people are always looking to buy a pair," Johnson stated. Johnson had the desire to offer products that would always be useful and practical for his customers, which is why he decided to offer many different kinds of sunglasses to meet the needs of potential customers.
There are plenty of excellent products featured within the merchandise of YourBestSunglasses.com. There are UV protection sunglasses, anti-glare sunglasses, sunglasses for sports, goggle-type sunglasses, impact-resistant polarized sunglasses, safety sunglasses, and sunglasses that fit different fashion styles for men, women, and children. Considering the website currently focuses on sunglasses and sunglasses alone, it is much easier for customers to find the specific products that they are looking for.
In the future, Johnson intends to further expand the product lines that are offered on YourBestSunglasses.com. He intends to get into sporting goods and camping gear, because they go along well with sunglasses, and he also intends to increase the volume of sunglasses available on the website. By periodically updating the online store's merchandise, he hopes to encourage customers to keep coming back to check out what new items have been added.
To complement the main website, Johnson is also launching a blog located at http://www.YourCoolShadesReview.com. The blog will feature topics related to all of the different types of sunglasses and what pairs of sunglasses work best in certain situations. Johnson intends to use the blog as a tool that will help to make customers make informed decisions when purchasing products from his website.
About the Company:
YourBestSunglasses.com – a division of TMJ Distributors, LLC – is owned and operated by Web entrepreneur Terry Johnson.
****
Terry Johnson
http://www.YourBestSunglasses.com
(405) 706-4799
iePlexus, Inc.
http://www.iePlexus.com