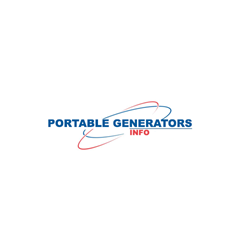 (PRWEB) September 14, 2013
David and Wendy Bailey are proud to announce the creation and launch of their new website venture, http://www.YourPortableGenerators.com. The website offers a broad selection of electric generators that are useful for a number of purposes. The Baileys are aware that there is an increasing need for generators and portable generators in particular, because there have been more severe winter storms and a higher frequency of hurricanes in recent years, leading to more instances where people find themselves without power. In addition, the threat of severe earthquakes, especially on the west coast of North America, leads to a significant probability of electrical power outages. David Bailey is a geologist and has seen quite clearly that in the near future, everyone is going to need a generator.
There are many excellent items offered within the merchandise of YourPortableGenerators.com ranging from the standard 3500 watt gasoline fuel generator, one of the most popular generators, to the 1000 watt gasoline inverter generator, which is perfect for running computer equipment. In the future, the Baileys intend to further expand the product lines offered on the website. They hope to feature additional generators such as diesel generators and LPT-driven fuel generators, alongside plenty of great accessories.
Customer service is something that is very important to the Baileys regarding each and every transaction made on YourPortableGenerators.com. They intend to ship products the same day that they are ordered so that customers can receive products that are purchased from the website as quickly as possible.
To complement the main website, the Baileys are also launching a blog located at http://www.PortableGenerators-Info.com. The blog will feature topics related to everything that one might use generators for. There will be discussions regarding the effects of global warming on the intensity of hurricanes, earthquakes, and storms, and how these effects have led to a greater need for generators. There will also be discussions regarding certain situations where generators can be particularly useful. Through the blog, the Baileys hope to guide customers towards making informed decisions when purchasing products from the online store.
About the Company:
YourPortableGenerators.com – a division of Global Wand Marketing, Inc. – is owned and operated by Web entrepreneurs David and Wendy Bailey.
****
David and Wendy Bailey
http://www.YourPortableGenerators.com
(604) 985-2143
iePlexus, Inc.
http://www.iePlexus.com