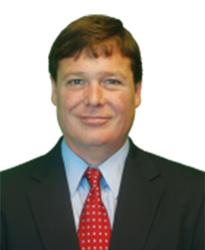 Hunt Valley, MD (PRWEB) July 17, 2013
ConnectYourCare, a leader in consumer-directed healthcare solutions, is pleased to announce that E. Harrison Stone, Jr. has joined the company as General Counsel.
Stone formerly served as Counsel with Miles & Stockbridge, P.C., a Maryland institution with deep roots in business law, as part of the Corporate & Securities practice area. He is also Co-Founder and Board Member of Innurvation, Inc., a medical device start-up focused on next-generation capsule endoscopy system for imaging the gastrointestinal tract. His career in banking and brokerage with firms Wheat First Securities, Wachovia and T.Rowe Price has given him an extensive background in legal and wealth management experience which he brings to ConnectYourCare.
"Stone's track record of providing corporate clients with management advice on financing, contracts, and other human resource issues made him the perfect fit for our team as the company continues to expand and innovate," said Jamie Spriggs, CEO of ConnectYourCare. "His broad industry exposure, analytical experience and strong relationships will be invaluable as we continue to grow our nationwide presence. We are very excited to have him join our company."
"I was eager to become a part of the team at ConnectYourCare," said Stone. "They are leading the way in a rapidly growing industry as they capitalize on the trend toward consumer-directed health plans."
Stone received his Juris Doctor from the University of Baltimore School of Law and his Bachelor of Arts in English from Hobart College in New York.
About ConnectYourCare
ConnectYourCare's consumer-directed healthcare platform provides a fast path to account-based health plans, enabling firms to lower health benefit costs while empowering consumers with the tools they need to better manage health savings. The solution of choice for large employers, health plans and banks, ConnectYourCare offers a fresh approach to health savings by combining a simplified experience, seamless access and a unique coaching model to accelerate savings and consumer engagement. By removing complexity and motivating individuals to take control of health savings, ConnectYourCare maximizes return on investment for all participants in the healthcare benefits value chain and enables everyone to simplify, save and grow.