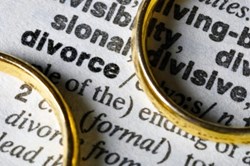 These divorces are at the opposite end of the spectrum and show how by just taking the right steps it can save you enormously in a divorce situation.
Boston, MA (PRWEB) August 29, 2013
UltraTrust.com, a website on expert irrevocable trust asset protection and founded by Estate Street Partners, recently reviewed, analyzed, and compared the high profile divorce cases of billionaires, Rupert Murdoch [Murdoch v. Murdoch, NY Supreme Court, No: 307226-2013] and Harold Hamm [Hamm v. Hamm, No. FD-2012-2048 (2012) District Court for Oklahoma County], to see what was being done to protect their assets.
"We looked into the most high profile divorces with the most assets in jeopardy. Harold Hamm and Rupert Murdoch had drastically different asset protection plans during their divorces," explains Rocco Beatrice, managing director of Estate Street Partners.
UltraTrust.com recently dug into the divorce of Rupert Murdoch (11) and reported that his estate planning and asset protection to be far superior to that of Harold Hamm (4), whom UltraTrust.com investigated some time ago.
According to Forbes, Mr. Hamm is in the oil business (2). In fact, his oil empire, according to Forbes' March 2012 issue, has made him 76th wealthiest person in the world (2).
According to the court documents, he married Sue Ann in April 1998, but she filed for divorce in 2012. A more recent legal filing by Sue Ann Hamm on March 7, 2013, claims she filed for divorce because Harold "was having an affair" which led to her filing for the divorce.
"I suspect that Mr. Hamm didn't have a prenuptial agreement, but nobody is 100% certain about it. If there was no prenup that means that this will be largest divorce in the history of divorces," exclaims Mr. Beatrice.
In March 23, 2013 posting of Forbes.com (2), it's stated Sue Ann could receive somewhere around $5.3 billion. That's a high price for divorce.
UltraTrust.com then assessed the divorce case of Rupert Murdoch. Mr. Murdoch is the founder, Chairman and CEO of globally media holding company News Corporation states BRW (4). Mr. Murdoch ranks 91st among billionaires according to Forbes (6).
Mr. Murdoch had his future wife, Wendi Deng, sign a prenuptial agreement in 1999 The Independent verified (7).
"A prenuptial agreement affords some protection, but the problem is that the agreement can be challenged," says Mr. Beatrice. "Even if the challenge doesn't work, the time, energy, attorney's fees and court costs can drain a person."
Mr. Murdoch has been stung before in divorce proceedings where Anna Torv was awarded $200 million and a trust was created for the benefit of the children (8). This time though he drafted a prenuptial document that may save the majority of his assets (9).
There are, however, several ways to defeat a prenuptial agreement by showing that is wasn't properly executed. For example, if the prenuptial agreement was signed too close to the marriage date or if there are invalid provisions and/or false or incomplete information or even that the entire contract is unconscionable.
UltraTrust.com believes, Mr. Murdoch's estranged wife, Wendi Deng, still has many options for going after a larger chunk of the marital pie.
On the other hand with respect to Mr. Hamm's and Sue Ann's divorce, UltraTrust.com believes, as a result of poor estate planning, Sue Ann, may receive $5.3 billion in assets from the divorce.
"The scary part is that nothing is required of Sue Ann when she receives that money because no irrevocable trust was created. She doesn't have to pass it on to the children or grandchildren. She could leave it to anyone" explains Mr. Beatrice.
Mr. Hamm had three children from his first marriage as well as two daughters by Sue Ann according to Forbes (2).
"If she marries again and receives half of his assets then this portion could all go to her new husband with none going back to the Hamm family of his three children from his first marriage. Not having any asset protection not only can let assets slip out of a person's hands, but it might just slip right out of the family altogether!"
In stark contrast, Mr. Murdoch, has an irrevocable trust called the A.E. Harris Trust already in place for his children according to NY Magazine (8).
"Nothing beats a well-written and executed irrevocable trust," exclaims Mr. Beatrice.
"A well-written trust like the Ultra Trust can weather almost any storm and keep the house intact for one's family."
Mr. Murdoch was either very good at predicting the weather, or he was taking no chances, because early on he established an irrevocable trust with Anna Torv, his second wife, for the benefit of their children according to NY Magazine (8). Instead of opting for a lengthy court battle, Anna decided to put a sizable amount, about $1.8 billion in assets into a trust for the children.
Now, those assets are protected and no matter what happens to either party, the Murdoch's children are still taken care of according to NY Magazine (8).
"The irrevocable trust is excellent in this case. Both parties feel they didn't lose anything, because the assets are there for the people they love," extols Mr. Beatrice.
Mr. Murdoch's current divorce is still being sorted out, but the money in the irrevocable trust is most assuredly safe believes UltraTrust.com. However, according to UltraTrust.com, Ms. Deng, now estranged from Mr. Murdoch, will probably still receive a substantial amount despite the prenuptial agreement.
"When we were reviewing the Hamm case, we determined actually all of Mr. Hamm's money is fair game. Sue Ann Hamm could receive half of the marital assets valued at $5.3 billion based on Forbes estimates (2). But Mr. Hamm's children from his first marriage could receive nothing at all."
"Contrast this with Mr. Murdoch's case, where he himself could lose everything but, at least, his children could still receive $1.8 billion all because the assets were protected with an irrevocable trust," claims Mr. Beatrice.
To learn how to protect assets save on estate taxes and probate costs visit UltraTrust.com, the irrevocable trust experts. Visit MyUltraTrust.com to set up a DIY irrevocable trust plan.
###
About Estate Street Partners (UltraTrust.com):
Assets can be protected from frivolous lawsuits while eliminating your estate taxes and probate, and also ensuring superior Medicaid asset protection for both parents and children with their Premium UltraTrust® Irrevocable Trust. Call today at (888) 938-5872.
1 - forbes.com/profile/harold-hamm/ July 30, 2013
2 - forbes.com/sites/clareoconnor/2013/03/23/oil-billionaire-harold-hamms-divorce-could-be-worlds-most-expensive-at-over-5-billion/ March 23, 2013
3 - usatoday.com/story/money/business/2013/06/13/rupert-murdoch-files-for-divorce-from-wendi-deng/2419839/
4 - brw.com.au/p/business/rupert_murdoch_will_with_wendi_biggest_ydktNX8tQoNHg1PSIL32jJ June 17, 2013
5 - press-releases.ultratrust.com/largest-us-divorce-settlement.html April 4, 2013
6 - forbes.com/profile/rupert-murdoch/ March 2013
7 - independent.co.uk/news/people/profiles/wendi-deng-profile-the-demerger-8659799.html June 14, 2013
8 - nymag.com/nymetro/news/media/features/14302/index6.html April 24, 2013
9 - brw.com.au/p/business/rupert_murdoch_will_with_wendi_biggest_ydktNX8tQoNHg1PSIL32jJ June 17, 2013
10 - guardian.co.uk/commentisfree/2013/jun/17/mythical-rupert-murdoch-divorce June 17, 2013
11 - press-releases.ultratrust.com/rupert-murdoch-divorce-third-a-charm.html