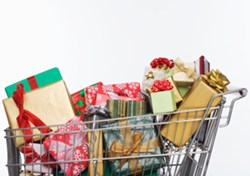 Last year, according to the National Retail Federation (NRF), Black Friday and the subsequent weekend drew more than 139 million American shoppers.
(PRWEB) November 26, 2013
Thanksgiving dinner may be the year's most anticipated home-cooked meal, but the days – sometimes even mere hours – that follow are notably the best time to score serious shopping deals. The beginning of the shopping season is the day after Thanksgiving, which is most commonly referred to as Black Friday.
Last year, according to the National Retail Federation (NRF), Black Friday and the subsequent weekend drew more than 139 million shoppers nationwide. If you plan to be among the discount-craving crowds, use these tips from the Electronic Security Association (ESA) to ensure your trip is safe.
Know before you go
It's important to do your shopping in areas with which you are familiar. Avoid venturing out to stores that are in areas known to have higher incidences of crime. No matter how great the sales may be, no discount is worth as much as your safety.
If you do plan on shopping in a new area, scout it out ahead of time during daylight hours to familiarize yourself with the location. Map out your route before you leave home and take a friend if possible.
Be alert
Wherever you decide to scoop up holiday deals, it's crucial to pay attention to your surroundings. Criminals are notorious for selecting unsuspecting shoppers. You can protect yourself by avoiding distracting activities such as texting, talking on the phone or listening to music through headphones. These seemingly innocent activities may put you at risk for theft.
Travel lightly
It may be the era of debit and credit cards, but cash still has its place in retail. The NFR reports that more than 25 percent of seasonal shoppers plan on using cash for a majority of their purchases during the 2013 holiday season. Unfortunately, criminals are privy to this information and often target individuals who pay with cash. For this reason, leave any extra cash or valuable belongings at home. If you must carry a large amount of cash, don't keep it all in one place. Disperse your money by storing it in separate areas such as your wallet, in the glove compartment or trunk of your car, in your pockets, etc.
Overloading yourself with shopping bags may also make you a potential victim. Try to limit your purchases and only carry a manageable amount of shopping bags. Ask if a store can hold your purchases while you shop. If the service is unavailable, place your shopping bags in the trunk of your car before making any additional purchases.
Remember small safety details
For added personal protection, don't forget to employ these everyday safety tips while choosing gifts for your loved ones.

Don't leave your valuables unattended for any length of time.
Wear your purse close to your body, preferably across your body to make it more difficult for a criminal to steal.
Keep valuables in your car out of sight and always lock your doors.
Park in a well-lit and populated area.
Avoid walking alone in the dark.
Ensure you are equipped with a cell phone and that it is fully charged.
If you see someone acting suspiciously, call the police immediately.
While these tips won't ensure that you get the best deals of the season, they can help you stay safe during the biggest shopping weekend of the year. For more safety tips, please visit http://www.Alarm.org.
ABOUT ESA
Established in 1948, the Electronic Security Association (ESA) is the largest trade association representing the electronic life safety and security industry. Member companies install, integrate and monitor intrusion and fire detection, video surveillance and electronic access control systems for commercial, residential, industrial and governmental clients. In cooperation with an alliance of chapter associations, ESA provides technical and management training, government advocacy and delivers information, advice, tools, and services that members use to grow their businesses and prosper. ESA may be reached at (888) 447-1689 or on the Web at http://www.ESAweb.org.