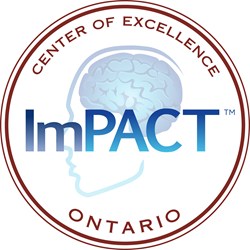 We've recognized Shift Concussion as an "Ontario Center of Excellence" because Shift Concussion has demonstrated an unsurpassed commitment to becoming the best-in-class concussion management clinical provider in Ontario.
Pittsburgh, PA (PRWEB) August 15, 2013
ImPACT Applications, Inc., developer of the ImPACT Test and ImPACT Concussion Management Model, has named Shift Concussion Management, Inc., in Guelph, Ontario an "Ontario Center of Excellence." Shift Concussion is the only provider in Canada to obtain this unique designation. The designation recognizes Shift for taking a leading-edge approach and delivering the highest standards of care for concussion management, using ImPACT's globally recognized state-of-the-art Concussion Management Model.
"We've recognized Shift Concussion as an "Ontario Center of Excellence" because Shift Concussion has demonstrated an unsurpassed commitment to becoming the best-in-class concussion management clinical provider in Ontario," said Michael Wahlster, chief executive officer, ImPACT. "The leadership at Shift has set an outstanding example for how clinicians can work with both ImPACT and other medically-accepted resources to offer the best possible combination of care to patients."
To be named an Ontario Center of Excellence, the entire clinical team at Shift Concussion participated in intensive ImPACT training in the implementation of all aspects of ImPACT's Concussion Management Model. Additionally, ImPACT conducted site visits at several Shift clinical locations, observed ImPACT test administration, concussion management practices and observed Shift's use of additional scientifically validated treatment protocols.
"We are very excited to bring this designation to Ontario. ImPACT is an important component of our program and we use it in combination with other recognized assessment and rehabilitative techniques. We emphasize a collaborative and comprehensive approach to concussion management," said Scott Haller, president and CEO of Shift Concussion Management.
Specifically, Shift's Guelph, Ontario clinic has been named the "Ontario Center of Excellence," which also designates the location as a center for education on the diagnosis and management of concussions in the province. The location will host ongoing conferences, workshops and updates on ImPACT products, services and research as they become available. All of Shift's additional clinical partners and locations have applied for and are working towards becoming Certified ImPACT Consultants (CICs), in recognition of the training and education they will receive.
ImPACT and Shift are working together to reinforce leading clinicians' consensus that the ideal concussion management protocol integrates multifactor assessments including neurocognitive, balance, ocular and symptom evaluations.
Shift works closely with stopconcussions, a concussion awareness organization founded by former Philadelphia Flyers captain, Keith Primeau and former European hockey player, Kerry Goulet to educate the public on the importance of proper recognition and management of head injuries.
"Both Keith and I are so excited about this new partnership between Shift Concussion Management and ImPACT" said Kerry Goulet of stopconcussions. "Shift Concussion Management is the most advanced management system in Canada and ImPACT is the best cognitive test on the market, so these two organizations coming together is the evolution of managing this very serious injury. This is the best news for not only sport, but also our young athletes in Canada. We are honored to be a part of this new platform."
For more information, visit ImPACT at http://www.impacttest.com and Shift Concussion Management at http://www.shiftconcussion.ca/.
About ImPACT
Developed by clinical experts who pioneered the field, ImPACT (Immediate Post-Concussion Assessment and Cognitive Testing) is the most scientifically validated computerized neurocognitive evaluation system used by teams, organizations and individuals globally. ImPACT is based in Pittsburgh, Pennsylvania and provides tools such as the ImPACT Concussion Management Model to address the need for an accurate, medically accepted assessment system as part of an overall concussion management protocol. ImPACT is constantly updating products and its industry-leading training content by integrating new research, evaluating input from experts and users, and conducting ongoing research on concussion rehabilitation methods. For more information, please visit http://www.impacttest.com/.