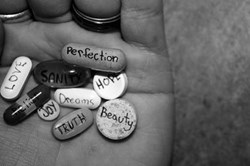 13 out of every 100 people who die in the U.S. take there own lives, 15.8% admit to serious suicidal thoughts and nearly 13% have actually developed a suicide plan.
Spring Hill, Tennessee (PRWEB) December 10, 2013
The Dawson McAllister Association (DMA), operators of TheHopeLine.com, is experiencing a surge in suicide interactions this year. "Young people are hurting... and hurting so bad that they're giving up," says Chuck Arnold, CFO for DMA.
"In the past 90 days alone, the pace of our 'Rescue 2000' suicide rescue initiative has accelerated to an unprecedented 10 calls per day. We now project that we could rescue 2,500 to 3,000 young people from suicide by year's end," says Tim Altman, the CEO.
Teen suicides are climbing as well as teen suicide attempts. The Center for Disease Control reports that suicide is now the third-leading cause of death among 10- to 24-year-olds: 13 out of every 100 young people who die in this country take their own lives. Another 15.8% admit to serious suicidal thoughts. Nearly 13% have actually made a suicide plan.
The Dawson McAllister Association offers help to those considering suicide, as well as a list of other issues, through TheHopeLine, a 24/7 call center that connects young people in need, ages 13-29, with trained HopeCoaches. This connection is made one-on-one via telephone or chat. Currently, there are 4 Hope Centers (Sioux Falls, SD, Harrisburg, PA, Spring Hill, TN, and Chattanooga, TN) which are equipped to provide hope, encouragement and spiritual care. Each HopeCoach has professionally developed talking points over 40 topics, including suicide, at their fingertips via technology. This facilitates appropriate conversation and support, including Biblical or spiritual support when asked, and referrals to various partnering agencies in crisis situations. By virtue of its radio broadcasts, website, and Internet streams, teens and young adults all over the country are reaching out for help. TheHopeLine has also provided support to people in over 40 countries, though the majority of TheHopeLine's traffic is domestic.
According to Altman, "Last year, our 'Rescue 1500' effort actually intervened in the lives of 1,695 young people. That's 4.6 hurting young people every single day: nearly 33 each week. Obviously the problem is escalating, and word is getting out that we are there to help, as evidenced by our current level of suicide interactions, now 10 per day."
The Dawson McAllister Association is based in Spring Hill, Tennessee, and is incorporated in Tennessee as the Shepherd's Call, Inc. It is recognized by the IRS as a 501(c)(3) entity and is also an accredited member of the Evangelical Council for Financial Accountability. DMA offers faith-based solutions for life issues, and also partners with a professional counseling organization who assists with crisis interventions, such as suicide.