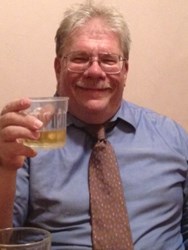 HAMS supports any positive change - from safer drinking to reduced drinking to quitting alcohol altogether.
New York, NY (PRWEB) December 31, 2013
This New Year, millions of people will make resolutions to change their drinking habits, quit smoking, eat less, etc., but research by Professor Richard Wiseman of the University of Hertfordshire shows that only 12% of these resolutions succeed; the other 88% fail. But they don't fail due to a lack of willpower. Additional research shows that, with adequate planning, support, and the use of evidence-based behavioral change techniques, anyone can make their New Year's resolution succeed. Failed New Year's resolutions are the result of trying to change too many things at once, trying to make too big a change at once, lack of a step by step plan, lack of support, and failure to use evidence-based change strategies.
HAMS is a free-of-charge, lay-led support group for people who want to make any positive change in their drinking habits ranging from safer drinking to reduced drinking to quitting alcohol altogether. The acronym HAMS stands for Harm reduction, Alcohol Abstinence, and Moderation Support. The HAMS book is titled How to Change Your Drinking: a Harm Reduction Guide to Alcohol; it has received Self-Help Seal of Merit from the Association for Behavioral and Cognitive Therapies. The book is filled with clinically tested behavioral change strategies as well as practical tips from HAMS members who have been there themselves.
Evidence-based tools offered by HAMS include a Decisional Balance Sheet (aka Cost Benefit Analysis), Drink Tracking Charts, and worksheets and tips for building a detailed, step by step plan to change your drinking. Some people choose to start their program with 30 days alcohol-free, some start by tracking their drinks on a chart, still, others start by writing out the pros and cons of the change on the Decisional Balance Sheet. What is essential to success is to choose a goal which is doable. Many people choose to take small steps by adding a few alcohol-free days each week or by reducing by a few drinks per day. Others find that quitting alcohol completely is easier than controlled drinking. Research by the National Institute on Alcohol Abuse and Alcoholism shows that about half of people with Alcohol Dependence overcome it by cutting back, and about half by quitting completely. HAMS supports either goal: it is up to you to decide.
So be safe and have a ball New Year's Eve. Be prepared to succeed with your plan starting New Year's Day.
For more information, visit hamsnetwork.org.
Media contact:
Kenneth Anderson
347-678-5671
hams(at)hamsnetwork(dot)org