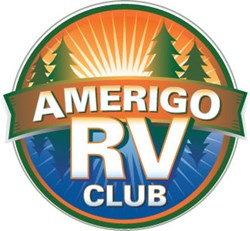 Our goal in creating AmeriGO is to build a trusted resource for products, services and information that adds value and security for the RV enthusiast by providing access to and savings at our premier network of RV vendors, dealers, and campgrounds.
Charlotte, North Carolina (PRWEB) September 17, 2013
RV industry veterans and membership club innovators have come together to develop a new company – AmeriGO RV Club – poised to be the ultimate RV club and online community dedicated to RV enthusiasts. Scheduled to launch in October of 2013, AmeriGO RV Club will boast outstanding value-added membership benefits, services, and discounts via a highly advanced online RV club experience. The new website will be all-encompassing throughout the RV market and feature a mix of rich content and an inviting community, where RV enthusiasts can go to learn, research, and share everything they love about RVing.
"With decades of experience in the RV industry and having already built an amazing set of offerings with our allied partners, it is with great enthusiasm that we announce the development of AmeriGO RV Club," said Joe McAdams, Chairman of AmeriGO RV Club. "Our goal in creating AmeriGO is to build a trusted resource for products, services and information that adds value and security for the RV enthusiast by providing access to and savings at our premier network of RV vendors, dealers, and campgrounds."
The company's new Membership platform, soon to be introduced at AmeriGOrv.com, is being developed in partnership with Stoneacre Acquisition Company, Inc. (stoneacreinc.com) the leading provider of technology solutions for high-affinity sports, entertainment and lifestyle brands. Leveraging their experience in operating high affinity programs, Stoneacre has developed a single source solution providing teams, leagues, associations, foundations, publishers and other high-affinity businesses the technology tools to engage their best consumers. By placing these consumers "behind the login" and into a private marketplace, brands are enabled to deliver customized "special treatment" in an effort to increase lifetime value. Additionally, the Stoneacre platform allows the Brand partner to establish rules-driven PCI compliant payment processing and automated Member operations. Stoneacre's current clients include NASCAR, Source Interlink Media, The NFL Alumni Association, The National Amateur Association of Mixed Martial Arts (NAAMMA), USA Hockey and others. Importantly, the Stoneacre platform will provide RV enthusiasts with a highly advanced and engaging online experience at AmeriGOrv.com.
-- Distinctive Benefits, Partners and Sponsors --
Led by RV industry experts and featuring a vast range of partnerships with leading companies, AmeriGO RV Club has established an RV Club benefits program with unique offerings designed especially for RV enthusiasts. The Club will present exclusive programs, services and savings for members – from valuable insurance option choices that ensure the best deal on the right coverage…to 10 percent savings at hundreds of AmeriGO-affiliated campgrounds…to RV extended warranties…to AmeriGO's sanctioned Road Care Plans for the ultimate in peace-of-mind as RVers navigate the open road…to preferred provider pricing on RV financing options. RV enthusiasts will also be able to access engaging, fresh and in-depth content about everything related to the RV lifestyle, and can take advantage of frequently updated exclusive deals and discounts on dining, shopping, attractions, events and more in their local area and across North America.
AmeriGO's key alliances present a vast range of benefits to members as follows:
­ -- AmeriGO has teamed up with Equity LifeStyle Properties, owner of Thousand Trails campgrounds and Encore RV Resorts, to offer Club members a discount of 10 percent off daily rates at over 170 locations across North America. This partnership provides AmeriGO's outdoor enthusiasts opportunities to enjoy the great outdoors in some of the country's most sought after vacation destinations. AmeriGO's Club members will enjoy resort-style amenities and family friendly activities at each of the Thousand Trails campgrounds and Encore RV Resorts nationwide.
­ -- Through a strategic alliance with Progressive®, The AmeriGo Agency presents RVers the opportunity to shop for and purchase RV insurance. As part of this valuable partnership club members can select many types of specialized coverages, including Vacation Liability, Full Timer's, Emergency Expense as well as special product attributes, unique coverages, extended coverages and more.
­ -- AmeriGO has teamed with Carefree RV Resorts to give club members access to a family of RV resorts where they will be welcomed by friendly and helpful staff, and can enjoy safe, well maintained communities with modern amenities and vibrant activity programs while benefiting from a discount of 10% on overnight stays.
­ -- AmeriGO RV Club members will have exclusive access to an AmeriGO RV Club Protection plan by American Guardian Warranty. The product offered to members will be a custom-designed version of American Guardian Warranty's core program that has been sold and serviced across the United States for over a decade. Flexible terms to club members give them the option to further tailor coverage to their use. Coverage is also renewable at a member's discretion. Via AmeriGOrv.com, club members will be able to access service locations, access coverage information, and make policy changes. In the future they will have the option to extend coverage or purchase additional products through the website.
­ -- AmeriGO RV Club has created a strategic alliance with Newcoast Financial Services to provide RVers with the best finance programs available in the industry – featuring the most competitive rates and terms available as well as experienced staff with specialized knowledge in RV lending. Via this affiliation, AmeriGO's members will be able to work one-on-one with Newcoast's financial specialists through the loan application and approval process. With personalized service every step of the way, Newcoast can also help RVers in choosing an extended warranty for their RV, executing title searches and transfers, or refinancing their loans. Established in 2001, Newcoast Financial, works with one of the largest networks of quality lenders in the RV industry to make sure that customers are not only offered the most competitive rates, but also have the options they deserve in their financial packages. Newcoast Financial's vast RV industry experience means that customers can expect a simple application process, quick approvals and no-hassle closings.
­ -- AmeriGO is pleased to join forces with the highest quality RV dealerships. The company's goal is to establish a coast-to-coast network of certified dealerships that will offer AmeriGO members peace of mind as they ride the open road across North America, providing amazing deals and quality workmanship every mile of their travels should they need assistance, and unparalleled deals and offers on RV services, parts and accessories, fuel, and more! The Company will present its initial Charter Dealerships in the fall of 2013.
-- RV Enthusiast Focused Resources and Online Community --
Designed around a collaborative online community AmeriGO members will have access to an ever-expanding range of RV-related news and information, RV travel tips & hints, tech resources, RV living articles, popular and fun RV destinations and much more. Members will also be able to share their experiences and engage in communication with other like-minded RV enthusiasts via the site's online community, local chapters and social media channels. Those new to the RV world will have the opportunity to learn all about RVing from experts, friends and family as well as fellow RVers.
Comprehensive online RV search and shopping offerings will also allow AmeriGO RVers to find public and private campgrounds, and dealers across the nation.
-- Most Affordable, Comprehensive RV Club --
With a yearly membership fee of only $9.95, AmeriGO RV Club offers a truly affordable, comprehensive RV club with access to an elite spectrum of benefits, services and resources dedicated to RV enthusiasts.
"We are thrilled to launch AmeriGO RV Club as a premier membership club dedicated to RV enthusiasts," said Joe Daquino, President of AmeriGO RV Club. "At AmeriGOrv.com, we are creating a highly advanced online destination that provides RVers with unmatched value and makes the RV experience easier and more exciting than ever."
AmeriGO RV Club is inviting RV enthusiasts to become fans of the company's Facebook page by visiting the AmeriGO RV Club Page on Facebook. Fans of the AmeriGO RV Club page on Facebook will have access to an array of contests, giveaways, exclusive offers, and much more.
AmeriGO Charter Dealers are awarded territories on an exclusive basis. For dealer inquiries, contact Jeff Martin at 513-236-7512. For campground inquiries, call 800-933-3171. General inquiries about AmeriGO RV Club should be emailed to info(at)AmeriGOrv(dot)com.
About AmeriGO RV Club
In pre-launch phase, AmeriGO RV Club is being developed as a premier member-driven club for RV enthusiasts that will serve the entire RV marketplace. The company's programs will present consumers with valuable benefits, discounts and unique opportunities designed especially for RVers, and featuring a highly advanced online destination and community for anything and everything related to RVing.
###