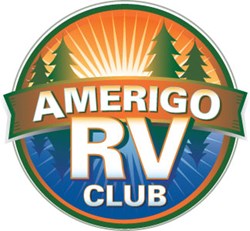 We are thrilled to present AmeriGO's Certified Dealership Program as a one-of-a-kind affiliate program whose dealer partners serve the highly-engaged RV enthusiasts market.
(PRWEB) October 31, 2013
AmeriGO RV Club, poised to be the ultimate RV club and online community dedicated to RV enthusiasts, today unveiled the company's exclusive coast-to-coast Certified RV Dealership Program. AmeriGO's new RV Dealership Program is being strategically developed to deliver a powerful brand backed by specialized marketing initiatives, advanced proprietary online distribution services, e-commerce opportunities and unparalleled benefits for RVers and AmeriGO's affiliated RV dealers.
"We are thrilled to present AmeriGO's Certified Dealership Program as a one-of-a-kind affiliate program whose dealer partners serve the highly-engaged RV enthusiasts market," said Joe McAdams, Chairman of AmeriGO RV Club. "At AmeriGO, we are committed to enhancing the overall experience for RVers, adding value and security for the RV enthusiast. As an AmeriGO affiliate, a dealership further distinguishes their dedication and commitment to the RV community."
"For AmeriGO Club members, the goal is to establish a coast-to-coast network of certified dealerships that will offer AmeriGO members peace of mind as they ride the open road across North America. These outstanding retailers will also provide amazing deals and quality workmanship every mile of their travels should they need assistance, as well as unparalleled deals and offers on RV services, parts and accessories, and more," said Jeff Martin, Vice President of Dealer Relations for AmeriGO RV Club. "For our dealer partners, the Certified RV Dealership Program is being developed to strengthen their businesses with initiatives designed to make new customers aware of their retail stores through a powerful affiliation with the AmeriGO brand."
Martin added that the program features a choice from two levels of affiliation for qualified dealerships – AmeriGO Charter Dealerships and AmeriGO Supporting Dealerships.
The newest affiliate dealers, situated in key geographic regions, have joined the program as AmeriGO Charter Dealerships, providing a vast array of offerings and specials for RVers.
Following is a look at these new dealer partners:

Established more than 50 years ago, General RV Center is the largest family owned RV retailer in the nation. The company has grown to 10 Super Store locations. General RV now operates in five states with locations in Wixom, Brownstown, Wayland/Grand Rapids, Mt. Clemens, White Lake and Birch Run in Michigan, North Canton/Akron in Ohio, Orange Park/Jacksonville in Florida, Draper/Salt Lake City in Utah, Huntley/Chicago in Illinois and will be opening its 11th location near Tampa Florida in the fall of 2014. General RV has always maintained their core values as a family-owned and operated dealer. The company is listed in the 2013 Top 40 Fastest Growing Companies in Michigan by Crain's Business.
Founded in 1966, Campers Inn is one of the country's largest family-owned RV Dealerships. Owned and operated by Jeff Hirsch, Campers Inn's foremost goal is to consistently help families experience the joys of RVing. The company encompasses eight convenient RV dealership locations along the eastern seaboard of the U.S., providing a comprehensive range of offerings for RVers – from RV Sales (new or pre-owned) and RV Service, to RV Parts and Accessories, and RV Financing. Campers Inn is committed to the highest level of service capabilities, featuring top-qualified RVIA and RVDA certified technicians. The dealership continues to dedicate itself to strengthening the relationship of all its stakeholders through its mission, vision and values.
Established in 1964, Madison RV is proud of its all-star line-up and its acclaimed reputation, family-owned and operated under the esteemed direction of Marty Shea. The company is committed to offering quality RV products at competitive prices. Located in Huntsville/Madison, Alabama, Madison RV provides a complete array of services to conduct entire RV purchases, offering delivery throughout the U.S. and Canada. Madison RV works with a proven leader in the RV parts market to support customers' needs, featuring a full line of parts and accessories as well as the largest showroom in the southeast region of the U.S. that encompasses an expansive 25,000 square foot area.
Reines RV Center is Virginia's RV sales and service headquarters in Manassas close to Washington, DC. Reines specializes in selling new and pre-owned RV's such as gas and diesel motor homes, travel trailers, 5th wheels, toy haulers, and van campers. The award-winning dealership was originally established in 1946 as Reines Motor Co. by "Dusty" Reines. The company has grown consistently and continues to operate under the leadership of "Dusty's" son Lindsey. Now a mega RV complex, Reines RV Center is situated on 10 acres, featuring a 51,300 square foot building that includes a 15,000 square foot RV showroom, 16 service bays and an 8,000 square foot parts and accessories store.
Established in 2004, Tennessee RV Super Center is the premier RV Dealer for Knoxville, The Smoky Mountains and East Tennessee. The family-owned company's emphasis is on making the purchase of a new RV or used RV in Knoxville an easy and pleasurable experience. Their ongoing success is fundamentally based on treating people right and providing the most welcoming Tennessee hospitality. From its humble beginnings, having started on a small lot in Kodak, Tennessee RV Super Center has expanded exponentially and is now situated on 11 acres with a 16 bay service center and total facility space of 46,000 square feet, featuring an 8,000 square foot fully stocked parts and accessory store and a 24,000 square foot collision center with a state of the art down draft paint booth located on an additional 12 acres. For all RV sales, parts, and RV service needs, Tennessee RV Super Center has it all.
Tom Stinnett Derby City RV is located in Clarksville, Indiana and offers a virtually endless inventory of new and pre-owned RV's for sale. This distinguished 35-year-old dealership near Louisville, Kentucky boasts a top-of-the-line Collision Repair Center and RV Care Service Center, offering the best in RV maintenance. The service center has top qualified RVDA-RVIA certified technicians with over 100 years of combined experience to maintain RVs and fix all "in transit" emergencies. Tom Stinnett Derby City RV additionally specializes in warranty service and repair for most major RV components and brands.
Founded in 1963, Burlington RV Superstore is a family-owned and operated, full-service Wisconsin RV dealer. With more than 50 years serving customers in Wisconsin, Illinois and the surrounding area, the company represents many of the best brands in the RV market. The dealership additionally features a comprehensive service center and a fully-stocked online parts store for all types of RVs. Burlington RV Superstore is known as the go-to-place for RV education with its highly trained team of RV professionals and their RV Education Service Seminars, offered to RVers on a complimentary basis on-site at the dealership. The dealership places a strong emphasis on being "a family business that serves families," offering unparalleled customer service and helping make RV dreams a reality.
Parkview RV Center is a distinctive, family-owned and operated Delaware RV Dealer that offers both new RVs and used RVs in Smyrna, Delaware, including some of the top manufacturers in the industry. The dealership is proud to feature comprehensive RV Service and RV Parts departments as well as RV rentals and a wide range of financing options. Specializing in the RV industry for more than four decades, the core principles of Parkview RV Center's founders remain steadfast today in their third generation of family ownership. The values of honesty, integrity, respect, reliability, responsiveness, compassion, and courtesy to their associates, customers, and stakeholders are the cornerstone of everything they do.
On-going new dealer partner development is currently underway. Please contact Jeff Martin at 513-236-7512 for dealer inquiries and program details. For general inquiries about AmeriGO RV Club, email info(at)amerigorv.com.
About AmeriGO RV Club
AmeriGO RV Club is being developed as a premier member-driven club for RV enthusiasts that will serve the entire RV marketplace. The company's programs will present consumers with valuable benefits, discounts and unique opportunities designed especially for RVers, and featuring a highly advanced online destination and community for anything and everything related to RVing.
###