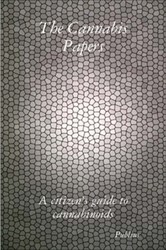 Cannabinoids are modulating your central nervous, urinary and circulatory systems at this very moment.
Chicago, IL (PRWEB) December 30, 2013
"Autism, urodynamics and bone regeneration," opened Bryan W. Brickner, "and just about everything else when discussing cannabinoids."
Utilizing recent research from the National Institutes of Health (PubMed), Bryan W. Brickner of Publius and The Cannabis Papers: A citizen's guide to cannabinoids (2011), notes some dynamic findings, to include: CB2 receptor as potential therapeutic target for autism; role of the CS in urinary tract function and dysfunction; and how the cannabinoid cannabidiol (CBD) recruits mesenchymal stem cells (MSCs) to sites and subsequently supports bone regeneration.
"Indiscernible Cannabinoid Science ~ A 2013 Publius Roundup" on the Bryan William Brickner blog, highlights the modulatory effects of cannabinoids on other body systems: the roundup links to recent PubMed articles on the central nervous, circulatory, dopamine, integumentary (skin), lymphatic, and urinary systems.
"Bodies work by system," Brickner explained: "in fact, cannabinoids are modulating your central nervous, urinary and circulatory systems at this very moment."
"Federally," observed Brickner, "we ignore the science of cannabinoids, yet the state of Colorado is open for business – a free market win. People are noticing how cannabinoid science is saying 'yes we can' and that it's our political system saying 'no we can't' – which is a conundrum for anyone with 2016 presidential aspirations."
Brickner has a 1997 political science doctorate from Purdue University and is the author of several political theory books, to include The Promise Keepers (1999) and The Book of the Is (2013). The Bryan William Brickner Blog is a collection of published works and press coverage and an ongoing resource for the political science of constitutions and the biological science of cannabinoids.