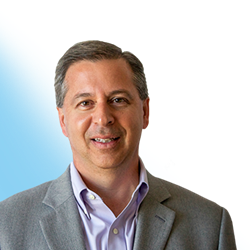 Jim has a long track record of building successful client partnerships.
Rochester, New York (PRWEB) September 26, 2013
Catalyst today announced the hiring of Jim Dellavilla as the direct and digital marketing agency's new chief client officer. In this executive-level position, Dellavilla will direct strategy for all of the agency's accounts, which include Valvoline Instant Oil Change, First Niagara Financial Group, Xeikon, and Heraeus Kulzer, among others. Dellavilla's former employers include Sigma Marketing, where he managed and directed all client relationship teams, and Chase Manhattan Bank, where he managed all direct and database marketing for 350 branches.
"We're delighted to be working with Jim again," said Mike Osborn, the agency's managing director, referencing the fact that Dellavilla was a former client during his tenure at Chase Manhattan Bank. "He's smart, personable, data-driven, and has a long track record of building successful client partnerships."
Dellavilla is past president of the Upstate New York Direct Marketing Association (DMA), a current DMA Financial Council board member and an Ad Council board member. He's also a past speaker at the National Database Marketing Conference (2010) and an Echo Gold award recipient. Dellavilla holds a B.S. in marketing from Siena College and resides in Webster, New York, where he coaches girl's junior high school travel basketball and is active on the Youth Sports Council.
Dellavilla succeeds Karen Menachof, who remains with the agency in the role of senior strategist.
About Catalyst
Catalyst (http://www.catalystinc.com) is a direct and digital marketing agency that helps clients acquire, retain and develop long-term relationships with their customers. We combine intellectual curiosity and inquisitiveness with hard-core analytics, deep customer insight and a measurement mindset to take the guesswork out of marketing decisions. We call it Science + Soul. Headquartered in Rochester, NY, our clients include AAA, AMC Theatres, Eastman Kodak Company, First Niagara Financial Group, Heraeus Kulzer, TTI Floor Care North America, Valvoline, and Xeikon, among others.
Follow us on:
Facebook:
http://www.facebook.com/scienceplussoul
Twitter:
http://twitter.com/scienceplussoul/
LinkedIn:
http://www.linkedin.com/company/26721