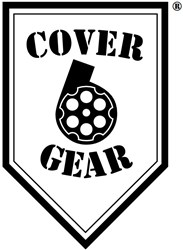 We make the most versatile holsters on the planet!
Gardner, KS (PRWEB) August 06, 2013
Since the Sandy Hook shooting, several states have passed laws allowing trained teachers and faculty to carry concealed weapons. We want to make it easy for these people to carry a weapon comfortably and have them completely concealed.
To qualify, these school employees must have;
1. A current concealed carry permit from their state of residence.
2. A current school district or faculty I.D.
3. Information must be submitted to teachers(at)cover6gear(dot)com
COVER 6 GEAR currently manufactures 2 different styles of holsters for over 80 different models of handguns. The first style is our original single point swivel design, hand made out of leather, by an Amish family in Kansas. The second is what we call a Hybrid, a mix of leather and molded Kydex®, that is also hand made in Kansas. More information can be found at http://www.cover6gear.com
COVER 6 GEAR was started by serial entrepreneur Rich Melton, who saw a need for a versatile, comfortable holster that could be worn with your shirt tucked in. After purchasing several styles and brands it was obvious to him things could be done better. In September, COVER 6 GEAR will celebrate its one year anniversary.
For further information please contact;
Rich Melton
Rich(at)cover6gear(dot)com
814 E. Main #112
Gardner, KS 66030
(913) 207-7152
#####