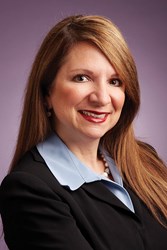 We are pleased to offer our patients the opportunity to participate in trials that can bring a deeper understanding of early embryo development to clinical practice.
Chicago, IL (PRWEB) November 20, 2013
At Fertility Centers of Illinois, both the River North IVF Center and the Highland Park IVF Center began recruiting patients on November 11th for the MultiCenter Registry with Eeva (MERGE) Research Study.
"We are proud to be part of this Auxogyn sponsored clinical study utilizing the Eeva technology", said Dr. Angeline Beltsos. "We are pleased to offer our patients the opportunity to participate in trials that can bring a deeper understanding of early embryo development to clinical practice."
Eeva: The Early Embryo Viability Assessment Test, is an investigational test to be used by IVF laboratories to analyze early embryo development and to aid in the selection of the best embryo for transfer. At the heart of Eeva is software that was designed to assess critical differences in early embryo growth and determine an embryo's viability and the potential for further development.
The Eeva Test was developed based on landmark research conducted at Stanford University (Wong et al. in Nature Biotechnology, 2010) which discovered that early embryo growth events can predict embryo development and reflect the underlying health of the embryo.
Auxogyn Inc. recently completed a multi-center clinical trial using Eeva with 54 patients and 758 embryos. The results from the trial supported that when embryologists used Eeva in conjunction with their traditional techniques, they were able to correctly identify non-viable embryos 86% of the time vs. only 58% of the time without using Eeva (Conaghan et al. Fertility & Sterility, May 2013).
The goal of the MERGE study (WIRB 20130148 (#11411512.0) is to record and evaluate the use of traditional embryo grading techniques combined with Eeva in the treatment of in vitro fertilization.
If you are interested in participating in this research study, please contact Fertility Centers of Illinois at (312) 222-8200, ext 23413, or FCIResearch(at)integramed(dot)com for more information.
About Fertility Centers of Illinois:
Fertility Centers of Illinois, S.C., is one of the nation's leading fertility treatment practices, providing advanced reproductive endocrinology services in the Chicago area for more than 30 years. FCI physicians, embryologists and support staff are stringently chosen based on educational background, medical skills and their ability to collaborate. With a team of 10 nationally and internationally recognized reproductive physicians who treat thousands of patients each year, the practice has earned a reputation for overcoming hard-to-solve fertility issues. FCI is dedicated to medical and clinical excellence and continues to invest in the latest technologies and research. FCI offers a comprehensive range of fertility treatment options including intrauterine insemination, in vitro fertilization, donor egg, gestational carrier, and preimplantation genetic diagnosis, as well as extensive resources to address financial and emotional needs. Fostering a culture for continuous innovation has made FCI home to the annual Midwest Reproductive Symposium which attracts experts in the field of reproductive endocrinology from around the world. FCI has 10 offices conveniently located throughout the Chicagoland area (Buffalo Grove, Chicago/River North, Crystal Lake, Glenview, Highland Park, Hoffman Estates, Lindenhurst, Warrenville, Oakbrook Terrace, and Orland Park). FCI is a member of the Attain Fertility Network which provides discounted fertility treatment programs. For more information visit http://www.fcionline.com.
About Auxogyn:
Auxogyn hopes to change the field of reproductive health by translating scientific discoveries in early embryo development into clinical tools. For more information regarding Auxogyn and Eeva, please visit http://www.auxogyn.com and eevaivf.com.
Eeva is an Investigational device. Limited by United States law to investigational use.