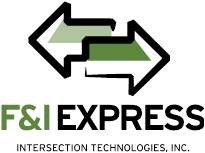 San Pedro, CA (PRWEB) September 06, 2013
F&I Express® with its industry-leading aftermarket eContracting platform is pleased to announce that it now has relationships in place with over 45 administrators of aftermarket F&I products. These 45 administrators represent some of the largest and most reputable providers of F&I products in the industry. More administrators are being added to the F&I Express network monthly with over 50 expected by year's end.
In the coming weeks, F&I Express will also be announcing new relationships with various automotive industry partners who will be utilizing the F&I Express network. They include sales menu, dealer management systems (DMS), and other automotive-related companies that see the strategic value of integrating into the F&I Express network.
"F&I Express has strategically integrated itself into the aftermarket industry to provide dealers, sales menu companies, DMS companies, and others the ability to access aftermarket administrators all in one place," said Brian Reed, President and CEO of Intersection Technologies, Inc. and F&I Express. "It is our goal to have 100% of the aftermarket F&I administrators in the F&I Express network," added Reed.
F&I Express is a sponsor at this year's F&I Conference and Expo at the Industry Summit in Las Vegas from September 16–18. F&I Express will be in booth #619 demonstrating all of its products, including its new ExpressSignature process that enables electronic signatures on aftermarket F&I products.
About F&I Express
Intersection Technologies, Inc., parent company of F&I Express, was founded in 2008 to bring innovative solutions to the automotive industry. F&I Express focuses on combining cutting-edge technology products with tailored consulting to resolve challenges for customers all across the aftermarket F&I product segment – for administrators, agents, agencies, dealers, and lenders.
With business increasingly being conducted electronically, companies' processes are expected to move progressively faster. F&I Express is positioning customers ahead of the curve by leading them away from time-consuming, error-prone paper forms to their customized, streamlined eContracting platform. Other innovative products include ExpressRecoveries, a system for faster rebate recoveries with more rebates paid; ExpressTablet, a complete mobile office to sell more on the road; and ExpressSignature, a tool for even quicker eContract submittals and processing.
F&I Express was the winner of the Agent Summit 2013 Provider Innovator of the Year award for its automotive sales ExpressTablet iPad® application for agents and providers.
For further information, contact:
Brian Reed
Intersection Technologies, Inc. and F&I Express
BrianR(at)FandIExpress(dot)com
310-241-6822