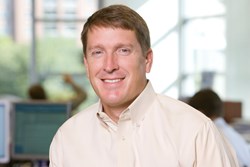 Salt Lake City, UT (PRWEB) November 05, 2013
Grandeur Peak CEO, Robert Gardiner, sent out his Annual Letter to shareholders today, as the Grandeur Peak Funds mark their second anniversary.
Grandeur Peak Global Advisors now has roughly $1.3B under management across three strategies: Global Reach, Global Opportunities, and International Opportunities, the later two of which are closed to new shareholders. In his letter titled "Taking the Road Less Traveled," Mr. Gardiner reflects on the firm and on the highs and lows of the past year.
About Grandeur Peak Global Advisors
Grandeur Peak Global Advisors is comprised of a highly seasoned and collaborative research team taking a bottom-up approach to investing using disciplined global screening, rigorous company due diligence, and close attention to valuation to find what we believe to be the best investment opportunities around the world. Our bias is towards small and micro cap companies because we believe we can find faster growth among these firms, and often at better valuations due to the lack of analyst coverage. Grandeur Peak Global Advisors, LLC is an employee-owned investment adviser headquartered in Salt Lake City, Utah and registered with the Securities and Exchange Commission under the Investment Advisers Act of 1940.
###
The objective of all Grandeur Peak Funds is long-term growth of capital. The Global Reach Fund is new and has limited operating history.
RISKS:
Mutual fund investing involves risks and loss of principal is possible. Diversification does not eliminate the risk of experiencing investment loss. Investing in small and micro cap funds will be more volatile and loss of principal could be greater than investing in large cap or more diversified funds.
Investing in foreign securities entails special risks, such as currency fluctuations and political uncertainties, which are described in more detail in the prospectus. Investments in emerging markets are subject to the same risks as other foreign securities and may be subject to greater risks than investments in foreign countries with more established economies and securities markets.
An investor should consider investment objectives, risks, charges, and expenses carefully before investing. To obtain a prospectus, containing this and other information, visit http://www.grandeurpeakglobal.com or call 1-855-377-PEAK (7325). Please read it carefully before investing.
Grandeur Peak Funds will deduct a 2.00% redemption proceeds fee on Fund shares held 60 days or less. For more complete information including charges, risks and expenses, read the prospectus carefully.
Grandeur Peak Funds are distributed by ALPS Distributors, Inc ("ADI"). Eric Huefner is a registered representatives of ADI.
GPG000256 11/30/2014