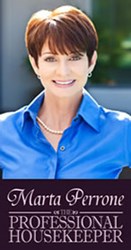 Through education and training, you can gain the necessary skills and confidence to change your life.
Los Angeles, CA (PRWEB) October 09, 2013
Marta Perrone and Help Out collaborated to develop "The Professional Housekeeper Training Facility" in Beau, Cameroon.
"Our mission is to work to fulfill the hopes and aspirations of disadvantaged girls and women from diverse backgrounds so they are empowered to realize their developmental goals."
HELP OUT was co-founded by Human Rights Defender and Activist, Clarkson Obasi, who has over 20 years of experience in the non-profit sector and has been associated with activities within the human development domain since 1997. In 2004, Clarkson was invited by the Cameroonian Head of State to meet with the Prime Minister to set up the National Elections Observatory and acted as an advisor on issues affecting the people of Cameroon. While raising awareness for HELP OUT, Clarkson was invited to speak at the Center for Peace and Reconciliation Studies in the United Kingdom to discuss issues of human rights and democracy.
Marta Perrone is the Founder and CEO of The Professional Housekeeper. With over 20 years in the domestic employment industry, Marta has become a leading source for those seeking education and employment. The Professional Housekeeper Training Program has sold countless DVD's and books all around the world. The program not only focuses on educating to become skilled in the home but also to develop the necessary level of professionalism to hold a standing career in the industry.
Together with HELP OUT, Marta Perrone believes that educating disadvantaged women and young girls in developing countries will bring an end to illegalities such as human trafficking. These efforts persevere in creating a sustainability that will be passed onwards to generations to come, aiding in not only the personal development of the women but also in the development of the nation as a whole. "It gives me such pleasure to know that my training materials are helping these women learn a skill set that enables them to find legitimate and respectable jobs. The future graduates of the "The Professional Housekeeper" program will give these women hope, confidence and a new lease on life," stated Marta Perrone during an interview.
The Professional Housekeeper "HELP OUT" Facility in Cameron opens its doors today.