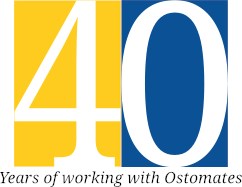 "As we celebrate our 40th year of service to the Ostomy community, we always remember our founding mission; Helping others." -- Scott Bowling, President
Rockville, Maryland (PRWEB) December 07, 2013
The Board of Directors of the Metro Maryland Ostomy Association, Inc. has cancelled its annual Holiday Party and Product Fair scheduled for Sunday, December 8, 2013 from 12:00 noon to 2:00 p.m. due to the impending forecast for inclement weather and potentially hazardous driving conditions.
This is our most attended meeting of the year, said President, Scott Bowling. "It is a tough decision to cancel a meeting 24 hours in advance. However, above all, we must put the safety of our members, their families, and caregivers first." In this, there is no compromise.
The next meeting of the Metro Maryland Ostomy Association will be Sunday, January 12 at 12:00 noon at Holy Cross Hospital (Education and Community Center). Holy Cross Hospital is located at 1500 Forest Glen Drive, Silver Spring, MD 20910.
Our guest speaker for the January meeting will be Gween Herman, LCSW-C, DCSW from the Pain Connection who will discuss making the invisible visible - Treating Chronic Pain.