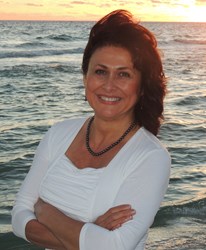 Blending traditional and metaphysical techniques makes it easier and quicker for clients to make the changes they want
Hot Springs, Arkansas (PRWEB) August 27, 2013
Life and relationship coach and award-winning self-help author Paula Renaye is now offering individual one-day life transformation workshops for women. The private sessions combine traditional and metaphysical techniques and are designed to help women discover their purpose and passion, understand why they aren't living it and break through the roadblocks so they can.
"We all want to feel better and live happier lives, but sometimes we just don't know where to start," says Renaye. "That's where a one-day 'get to the bottom of it and get it cleared' workshop can be of tremendous help."
Renaye says there are many traditional and metaphysical techniques that can ease the self-transformation process and create immediate shifts and emotional releases and she incorporates these in her one-on-one work with clients.
"If there's a lot of emotion around an issue, we'll use tapping to break through it and clear it," she says. "Then if we need more insight, a regression can take us back to the source for further clearing and healing."
A certified professional coach, Renaye is also certified in Dolores Cannon's Quantum Healing Hypnosis Technique, is a certified Usui Reiki Master Teacher and has extensive training and experience in other modalities, including tapping (also known as Emotional Freedom Technique or EFT), aromatherapy and essential oils, flower essences, crystal and stone healing, dream work and others.
Renaye is also internationally known for her therapist-endorsed, award-winning self-help book, Living the Life You Love: The No-Nonsense Guide to Total Transformation. The book, which is billed as a step-by-step how-to template for self-discovery, personal insight and life transformation, is available worldwide in English, Spanish and Chinese.
Although her book is mainstream self-help, Renaye has studied and worked in the metaphysical field for decades. She says, "It was just time for me to combine all the things I love and that I know work. Blending traditional and metaphysical techniques makes it easier and quicker for clients to gain insight, release unconscious and energetic blockages and make the changes they want."
Renaye says the one-day private session can be intense. "The shifts and self-healing that can occur with this work are nothing short of amazing, and by having the time to work on whatever level is needed, one session can truly be life changing."
Renaye is currently seeing clients in Hot Springs, Arkansas, known for its healing thermal waters, abundant lakes and extensive quartz crystal deposits. More information about Paula Renaye and her work may be found at http://www.PaulaRenaye.com.

ABOUT
Submitted by Jami Jones, Publicity Director for Diomo Books, publisher of Living the Life You Love by Paula Renaye.
Paula Renaye is a Certified Professional Coach, motivational speaker, Usui Reiki Master Teacher, Quantum Healing Hypnosis Technique practitioner, EFT practitioner and intuitive healer. She is the eight-time award-winning author of Living the Life You Love: The No-Nonsense Guide to Total Transformation. She works with clients worldwide. Visit http://www.PaulaRenaye.com.
Living the Life You Love: The No-Nonsense Guide to Total Transformation by Paula Renaye is available worldwide in English, Chinese and Spanish. The original English edition is distributed in the US, Canada, Australia and the UK by SCB Distributors and is available in paperback and digital formats. Trade Paperback • 5 ½ x 8 ½ • 288 pages • $15.95 • Paperback ISBN: 978-0-9674786-9-2 • eBook ISBN: 978-0-9674786-8-5 •
Living the Life You Love is the 2013 winner of the Independent Publisher Book Awards "IPPY" Gold Medal for Self Help and was named to Kirkus Reviews' Best of 2012. The book is recommended by therapists, social workers, chiropractors, alcoholism and addiction specialists, holistic practitioners and other mental health and medical professionals with endorsements such as, "All the benefits of serious therapy in one book!" A starred review by Kirkus Reviews adds, "She calls her methods tough love, but they're also deeply human, compassionate and supportive."