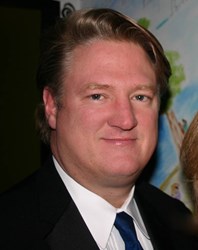 Sam Hodges, CPA has joined MRPR Group as a Principal, and will head the State and Local Tax (SALT) service group of the firm.
Southfield, Michigan (PRWEB) October 09, 2013
Top 25 Michigan CPA firm MRPR Group extends a warm welcome to long-time strategic partner Sam Hodges & Associates, LLC. MRPR continuously surrounds itself with various strategic partners, each with differing specializations, to allow enhanced advisory services to clients in every aspect of their business. With a culture of client-centered service, and recognizing that truly great accounting firms are made up of exceptional, talented people, MRPR has brought yet another in-house.
Sam Hodges, CPA has joined MRPR Group as a Principal, and will head the State and Local Tax (SALT) service group of the firm. With years of regional and national firm experience, as wells as private company stints, Sam Hodges & Associates, LLC was founded to provide highly customized federal and state and local tax services to meet businesses exact needs. With businesses of all sizes, in multiple states and across various industries, Sam and his staff evaluate, analyze, research and document tax issues of clients regarding state and local filings and related planning strategies.
"Why MRPR...Because of the opportunity!" explained Sam Hodges. "The opportunity to work with a firm of professionals that have a unique culture of client service, the opportunity to work for existing clients and the opportunity to grow with MRPR. We are already providing expanded capabilities in the State and Local Tax area including Tobacco Taxes, not to mention successful audit defense. But we are also adding a much needed Fraud and Forensic service relative to internal controls for growing clients. We are really looking forward to being part of a vibrant and growing firm in Southfield – one of Michigan's TOP 25!"
In addition to SALT services, Sam and his team have experience in R&D tax credits, cost segregation studies and forensic accounting which will benefit MRPR's tax and consulting practice. As a frequent speaker and lecturer on the intricacies of Michigan's tax structure and other current state and local tax issues, Sam is passionate about the topic and involved in educating the community, business owners and other professionals.
"This merger delivers an integral component to MRPR's overall strategy for growth," said Mark Rottermond, Managing Principal and CEO of MRPR. "We recognize the ever-changing landscape of tax laws and regulations affecting our clients who are conducting business outside of Michigan. Adding Sam's impressive depth of state and local tax expertise, in all states, allows MRPR to provide the sophisticated SALT strategies and planning our clients expect from MRPR. We are thrilled to have him as a part of the MRPR team!"
Founded in 1974, MRPR Group CPAs & Advisors is a full-service certified public accounting and business advisory firm based in Southfield, Michigan. As an integral part of the SE Michigan business community since that time, MRPR Group is a leader among Michigan CPA firms, serving small to medium sized closely-held companies in various industries, including manufacturing, construction and real estate, transportation and distribution, engineering, technology and software as well as not-for-profit organizations. Team members at MRPR are dedicated to Five Star Client Service and to proactively helping clients achieve their financial and business goals by offering innovative ideas and solutions that contribute to their success. Contact MRPR at (248) 357-9000 or visit us online at http://www.mrpr.com to learn more about MRPR's State and Local Tax (SALT) services and how "Selecting the Right CPA Firm for Your Company" will benefit you and your business.