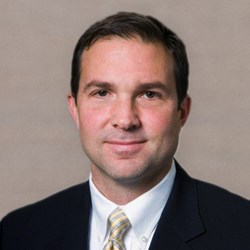 Southfield, Michigan (PRWEB) November 12, 2013
As a successful and growing CPA Firm, MRPR Group continually strives to provide clients with high-quality expertise and personal service. Talented professionals exhibiting these same values and beliefs are an integral part of the Firm's and clients' success. Based on technical competence, managerial capabilities and client relationship focus, five MRPR professionals have been promoted in recognition of their hard work, talent and commitment.
Each of the individuals has extensive knowledge and expertise in their respective focus area. Each has represented MRPR well by cultivating and maintaining client relationships and referral sources, supporting and training the next generation of CPAs and having a passion for quality service! As MRPR continues to grow, their knowledge, skill set, commitment to service and professionalism will continue to mold and shape the firm.
Denise Thomas, Cheryl Gill and Steven Everson have been promoted to Principal from Senior Manager. Denise Thomas, with MRPR since 1997, focuses her talents on providing audit, accounting and compliance services to clients in the manufacturing, professional service, technology and non-profit sectors. Cheryl Gill, beginning her career with a Big 8 firm, now specializes in tax compliance and planning with a focus on estates, trusts and private and charitable foundations. Steven Everson, new to MRPR in 2012 and previously with a large regional firm, is an experienced tax specialist working with various industries advising clients on general tax compliance and incentive planning as well as specialty services such as R&D credit and Cost Segregation studies. The new Principals will be responsible for practice development, remain responsible for their respective client relationships, having final decision responsibility over client matters and be expected to continue to provide Firm leadership by example while maintaining high quality professional standards.
Katie Bruce and Daniel Harris, both with MRPR since 2006, have been promoted to Manager from Senior Accountant. Katie Bruce focuses her efforts in the audit and accounting arena. She works closely with clients in a variety of industries, gaining much experience in employee benefit plans and broker dealers. Daniel Harris, with strong tax technical skills, keeps the firm apprised of new Federal and State tax law regulations while providing accounting and tax services to businesses and high-net-worth individuals. The new Managers will manage and plan their engagements while supervising staff and maintaining the Firm's relationship with clients. It is also expected in this new role that they begin to develop new client and referral contacts.
Mark Rottermond, Managing Principal at MRPR, announced these promotions at the Firm's most recent staff meeting. Mark commented that "These promotions, in many ways, reflect the depth of technical skills that MRPR has as a CPA firm, so it's no wonder that we often find ourselves competing for business against much larger firms. All of these promotions are well deserved."
Founded in 1974, MRPR Group CPAs & Advisors is a full-service certified public accounting and business advisory firm based in Southfield, Michigan. As an integral part of the SE Michigan business community since that time, MRPR Group is a leader among Michigan CPA firms, serving small to medium sized closely-held companies in various industries, including manufacturing, construction and real estate, transportation and distribution, engineering, technology and software as well as not-for-profit organizations. Team members at MRPR are dedicated to Five Star Client Service and to proactively helping clients achieve their financial and business goals by offering innovative ideas and solutions that contribute to their success. Contact MRPR at (248) 357-9000 or visit us online at http://www.mrpr.com to learn how "Selecting the Right CPA Firm for Your Company" will benefit you and your business or to receive a complimentary CPA Consultation.