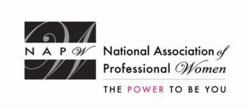 Garden City, NY (PRWEB) December 27, 2013
NAPW honors Jennifer I. Knight as a 2013/2014 Professional Woman of the Year for leadership in the armed services with this prestigious distinction. With an in-depth knowledge of human resources, policy and guidance garnered from her dedicated service in the Army National Guard, Ms. Knight has been contributing her exceptional talents for the past 23 years to help defend American freedom and ideals.
In her role as human resource technician, Ms. Knight expertly manages all functions that support the Guard's human resource and personnel management systems. True to the Guard's practice of responding with speed, strength and efficiency, she initiates and prepares correspondence and messages to both military and civilian organizations and individuals in response to requests for information and policy. A trained provider of sound guidance, she counsels countless individuals on personal and family issues, financial matters and career considerations.
Ms. Knight looks forward to expanding her already vast skill set by undertaking the rigorous coursework necessary to obtain her Master of Business Administration degree (M.B.A.). She keeps pace with the exciting challenges that accompany the evolution of her profession through her affiliation with the National Guard Association, Warrant Officer Association, Adjutant General's Corp and the American Legion.
Ms. Knight participates in many activities that enrich her civic connections to the community and is a supporter of Goodwill and volunteer programs within the National Guard. For her fearless pursuit of professional and personal fulfillment, Jennifer Knight is being honored by NAPW as role model and inspiration for all women.
As the largest, most-recognized organization of women in the country, spanning virtually every industry and profession, the National Association of Professional Women is a powerfully vibrant networking community with over 600,000 members and nearly 400 Local Chapters.